Hikvision 1080p HD WiFi Dash Camera with GPS and G-Sensor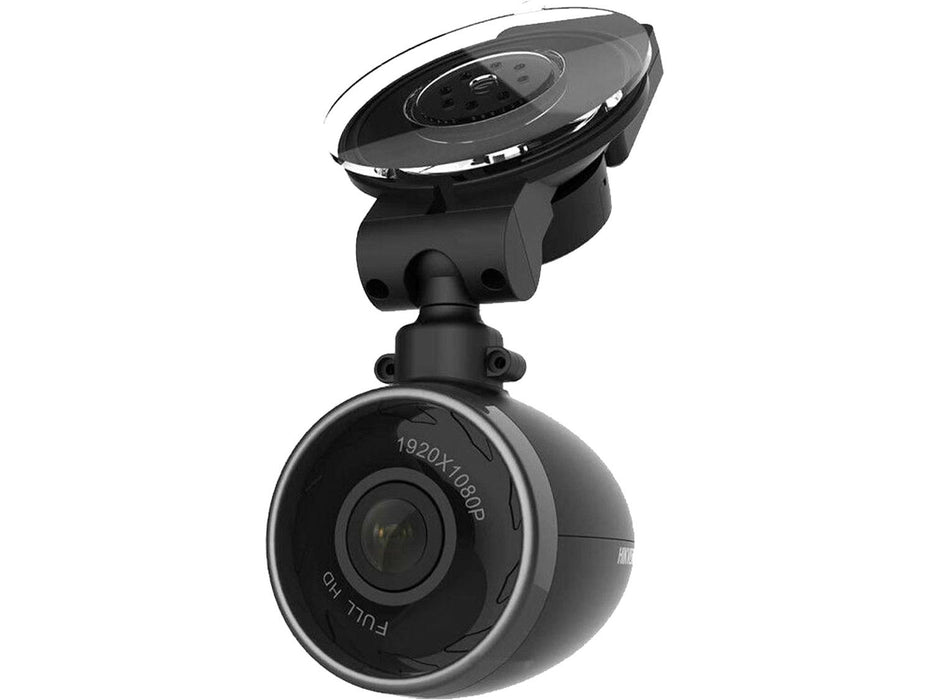 Hikvision 1080p HD WiFi Dash Camera with GPS and G-Sensor
Product Code:
AE-DN2016-F3(GPS)




When you've experienced the unfortunate event of a vehicle crash and need to sort out insurance afterwards, it sure helps to have some clear evidence footage on hand. This Hikvision dashcam, specifically designed for cars, will offer you just that.
Dash Cam Designed for Cars
This camera is specially created to review clear footage after a car crash
GPS
The in-built GPS receiver shows your vehicle's location and speed on the recordings, essential for gathering evidence in the event of a crash
WiFi
Camera connects automatically to the Hik-connect app when you start your car, so you can view live video and playback/download recordings and snapshots on your phone
Bluetooth
You can also connect and control the camera via Bluetooth
Built-In G-Sensor
For crash detection, helps give a smooth image, and ensures less bouncing with the car
On-Board Storage
Built-in card slot lets you record footage without the need for an NVR. Supports cards up to 128GB (not included), with automatic overwriting of oldest files
Wide-Angle Lens
Camera angle (up to 135°) is wider than the visual field of the human eye, offers exceptional road view
2MP Resolution
Records 1920x1080p full colour HD video
Audio
Camera boasts built-in mic and speaker
Night Vision
Great low light performance for night driving
Remote Control
Comes with mini remote button for taking snapshots and muting audio recording. Can be mounted on the vehicle dash or steering wheel
Easy Installation
Quick magnetic base mount & simple plug-and-play setup
Alerts
Voice prompts activate (feature can be switched off) when traffic lights turn green/vehicle in front moves off and your vehicle doesn't start moving forward. Can also read speed limit signs
What's in the box?
Hikvision 1080p HD Dash Cam with GPS and G-sensor
Remote Control Button
Brackets with Magnetic Base
Power Supply
Car Lighter Charger
The camera boasts GPS to show your vehicle's location and speed, for when you need recordings to gather evidence for insurance after a road incident. It also has a built-in G-sensor for crash detection. It ensures a smooth image and greatly reduces car bounce.
Simple setup? Sure thing. Installation couldn't be quicker with this car cam. You can easily mount it with the brackets and its secure magnetic base.
It also makes for a swift disassembly, in case you need to dash off and take it with you.
Setting up this quick plug-and-play system can be done in 10 seconds. The camera automatically connects to the Hik-Connect app on your smartphone as soon as you start your car. You can control the camera, live-view video, playback and download recorded footage and snapshots via WiFi or Bluetooth, whichever has your preference.
The footage will be dashing, thanks to high-detail 1080p HD resolution, low light performance for night driving, and a wide-angle lens, giving you maximum road views.
All your recordings are saved via handy onboard storage. You won't need an NVR with a built-in card slot, supporting MicroSD cards up to 128GB, with automatic overwriting of oldest files.
A nice extra feature is the mini control button that comes with it. You can attach it to your vehicle's dash or steering wheel. You can quickly take snapshots with it and mute audio recordings if you need to.
Speaking of audio, this nifty device has a built-in mic and speaker.
It even gives voice prompts if it detects traffic lights turning green or the vehicle in front of you moving off and your vehicle isn't moving forward. It also detects speed limit signs. Don't worry, you can turn this feature off if you prefer peace and quiet.
Dashboard Camera
Image Sensor: 1/3" Progressive Scan CMOS
Camera Resolution: 1080p (1920*1080)
View Angle: 135° (diagonal) 115° (horizontal)
Recoding Resolution: 1080p@25fps 720P@25fps (1080p default)
Video Compression: H.264
Picture Format: JPEG
OSD Overlay: Date time
Storage: 1 TF card up to 128GB
Communication module: WIFI
Sensor: Built-in G-sensor

Interfaces
USB port: 1 USB2.0
Audio: Built-in Microphone and Speaker

General
Working Temperature/Humidity: -10°C to 60°C Humidity 95% or less (non-condensing)
Power Supply: 5V DC 2A
Power Consumption: MAX. 2W
Dimension: 44.5mm x 44.5mm x 52mm
Weight: Approx. 120g