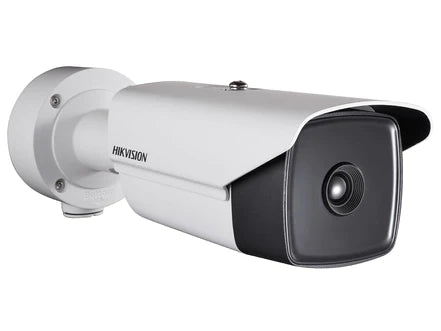 Enhancing Security with Cutting-Edge CCTV Security Systems
In an era where security concerns are paramount, staying one step ahead of potential threats is of utmost importance. This is where CCTV security systems step in, offering an effective solution to monitor, safeguard, and enhance security for both residential and commercial spaces. In this blog, we'll delve into the world of CCTV systems, explore their components like CCTV cameras and CCTV DVR, and understand how they play a crucial role in fortifying your safety.
Understanding CCTV Security Systems
CCTV, or Closed-Circuit Television, has emerged as a cornerstone in the realm of security technology. With advancements in surveillance and monitoring, modern CCTV security systems have transformed into comprehensive solutions that offer more than just visual surveillance. These systems include a combination of cameras, digital video recorders (DVRs), and specialized software to provide real-time monitoring and recorded footage.
CCTV Cameras: The Eyes That Never Blink
At the heart of any effective CCTV security system are the CCTV cameras. These cameras come in various types, each tailored for specific needs. From fixed cameras that capture a specific angle to pan-tilt-zoom cameras that can rotate and focus, the choices are diverse. CCTV cameras can be discreetly placed indoors or ruggedly installed outdoors to cover blind spots and vulnerable areas. Explore our range of high-quality CCTV cameras to find the perfect fit for your security needs.
Check out our range of CCTV cameras here
CCTV DVR: Capturing Every Detail
A CCTV DVR (Digital Video Recorder) is the brain behind the surveillance operation. It records and stores the video footage captured by the CCTV cameras. With advanced technology, modern CCTV DVRs offer features like remote access, motion detection, and high storage capacity. This means you can access your surveillance feed from anywhere and review crucial footage with ease. Choose a high-performance CCTV DVR to ensure that every detail is captured and stored securely.
Discover our range of CCTV DVRs here
Complete CCTV Security Camera Systems
For comprehensive security, investing in a complete CCTV security camera system is the way to go. These systems combine carefully selected cameras and DVRs, offering a seamless package that covers all your surveillance needs. Whether you're securing your home, business, or any other property, our state-of-the-art CCTV security camera systems provide crystal-clear video footage and advanced motion detection capabilities.
Explore our range of CCTV security camera systems here
Enhance Your Security Today
In a world where security challenges are ever-evolving, it's crucial to stay ahead with the latest technology. Our range of CCTV security systems is designed to provide you with peace of mind, knowing that your property is under constant surveillance. From individual components like CCTV cameras and CCTV DVRs to complete CCTV security camera systems, we have the solutions you need to bolster your security efforts.
Contact us today to learn more about how our CCTV security systems can cater to your specific security needs. Your safety is our priority, and we're here to provide you with top-notch solutions for a secure tomorrow.