1080p WiFi Wireless Alarm Clock Spy Camera with MicroSD Recording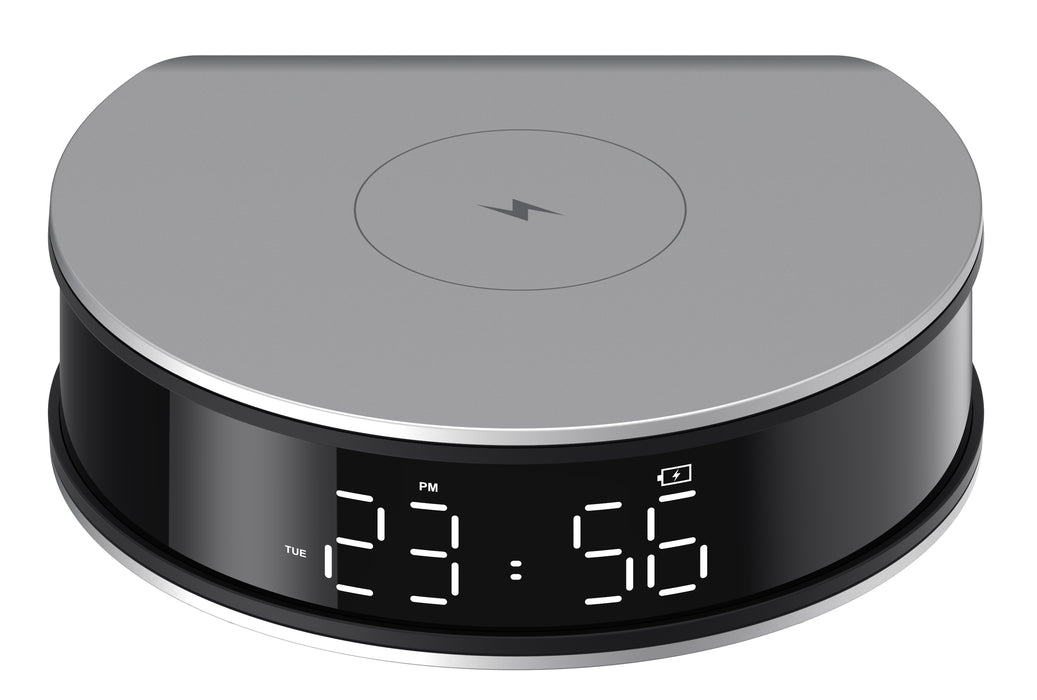 1080p WiFi Wireless Alarm Clock Spy Camera with MicroSD Recording





Bringing you our latest full HD 1080p covert spy alarm clock with built in wireless charging.
Covert WiFI Alarm Clock Camera.
This tiny high-quality WiFi camera inside an ordinary-looking alarm clock connects directly to your WiFI network, letting you monitor from your phone or tablet. Once setup and connected to power you can view the camera anywhere in the world!
Wireless Charging Pad
Built into the top of the covert-alarm-clock there is a wireless charging pad allowing you to charge devices making it more inconspicuous!
Night Vision
Boasting infrared night vision, providing images even when dark!
Low Light
Records down to 0.3 Lux to have the camera record in low light settings before switching to night vision!
Continuous and Motion Detection
Featuring both continuous and motion detection allowing you to only record the important bits and also save space!
64GB Storage
The camera supports up to a maximum of 64GB Storage.
1080P recording
Recording at 1080p allowing you to get the evidence you need!
Live View Option
Once connected to your local WiFi, you can stream footage live from anywhere in the world!
What's in the box?
1x 1080p HD Alarm Clock Camera
1x Mains Power Supply
Bringing you our latest full HD 1080p covert spy alarm clock with built in wireless charging. Allowing you to connect your camera to WiFi, giving you full control through your smartphone or tablet, and the internet connection will allow you to view, record, stream and download content from anywhere in the world.
As the camera has a watermarked date and time stamp it means you can save the footage and use it as evidence, which can be downloaded from anywhere. With the camera being Onvif compatible you can connect it to a compatible existing CCTV system to provide extra recording storage and allowing you to view with your other cameras.
Having infrared night vision means your camera will continue to work in both light and dark conditions with it automatically transitioning once it gets dark enough.
Sensor Type
1/2.8" Progressive Scan CMOS
Video Compression
H.265 H.264
IR Cut Filter
Yes Automatic
Field Of View
76 degrees (horizontal)
Audio Communication
Two-way Full duplex
Memory Card Slot
Supports up to 64GB SD card
Recording
Continuous Recording Motion Detection Scheduled Alarm Trigger
Unit Configuration
Via web browser or PC software
Protocols
HTTP TCP/IP ARP RTSP RTP UDP SMTP FTP DHCP DDNS PPPoE UPNP NTP 802.1x
Ethernet
10/100 Base T Auto-sensing Half/full Duplex RJ45
Wireless
IEEE 802.11b/g/n
Operational Temperature
-20C to +55C