30 Metre 3 Way Cable for CCTV with Power, Audio, Video RCA Connectors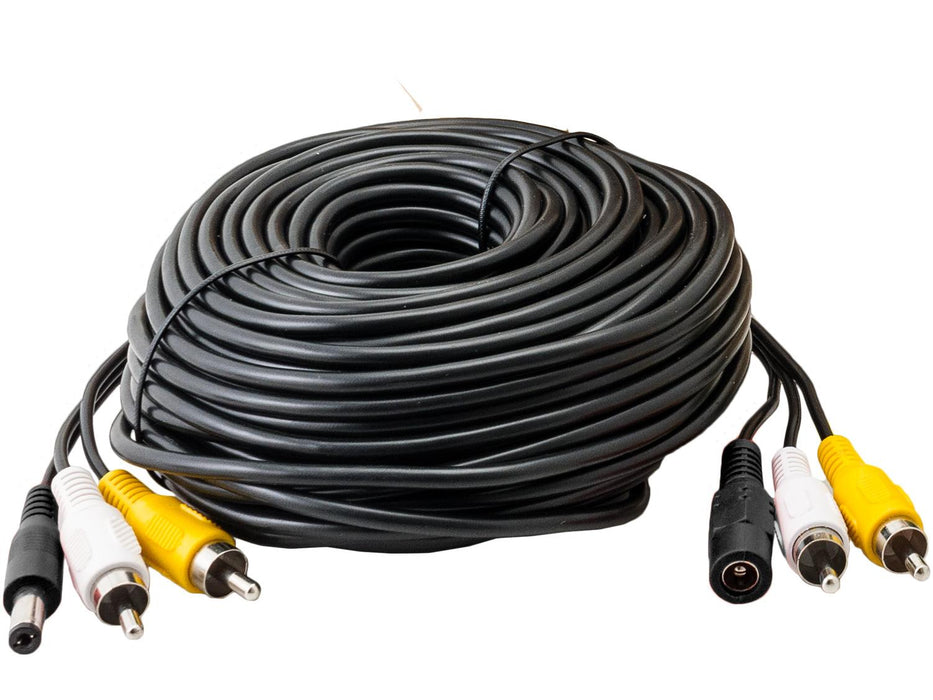 30 Metre 3 Way Cable for CCTV with Power, Audio, Video RCA Connectors
These pre-made made cable lengths enable you to easily connect your CCTV cameras, recorders, monitors, DVRs etc. together. The Audio and Video plugs are standard RCA connections for an excellent snug connection to your CCTV cameras and/or recorder. If you have BNC connectors on your cameras, you will require a BNC connector also available from SpyCameraCCTV.com
The power comes with male to female 2.1mm x 5.5mm DC coaxial connector which will suit 99% of standard CCTV cameras as an industry-standard connection.
We can supply several lengths of cable from 5m, 10m, 20m, 30m, 40m and 50m lengths. Specialist lengths are available on request.
These are very flexible cables, exceptional in delivering low loss signals over even the very longest cable runs and because they carry the video, audio and the power, you only need to run 1 cable for your CCTV equipment.
Technical Specification