30m Pro RG59 Coaxial CCTV Cable BNC Video and DC Power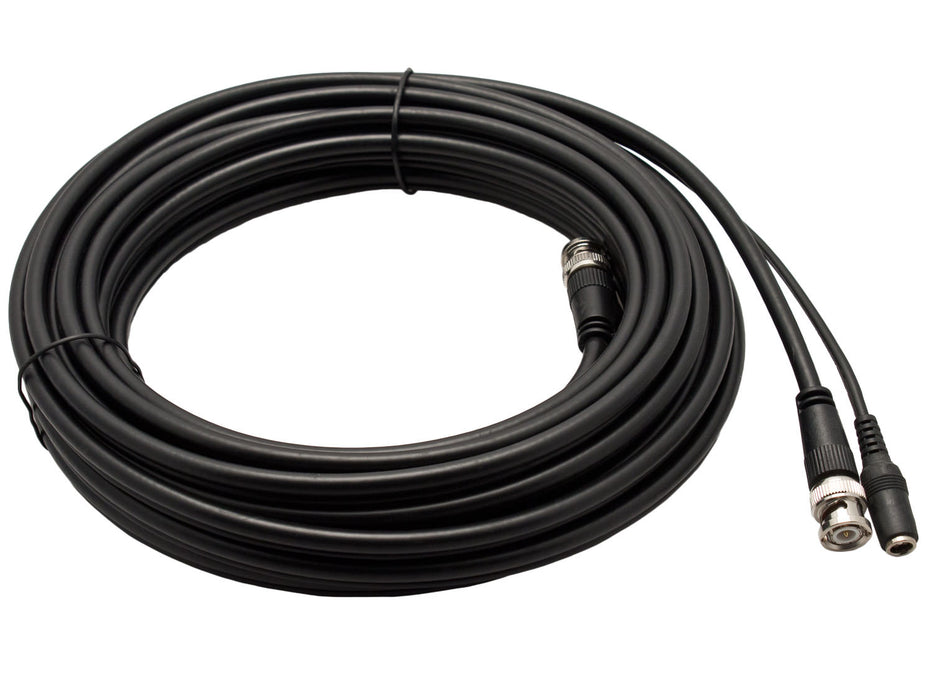 30m Pro RG59 Coaxial CCTV Cable BNC Video and DC Power
Professional standard RG59 Cable
Unlike cheaper and thinner cables, these high-grade video cables use Bare Copper RG59 wire, resulting in less power drop off and a cleaner signal. An essential requirement for the state of the art 1080p HD-TVI Cameras!
2 Way Video and Power Cable
This dual coaxial cable features both video and power wires, so there's no need to run two lengths of cable out to your cameras!
Waterproof Insulation
Both cables are insulated with a thick waterproof PVC jacket, making them ideal for use outdoors, or to run underground!
This high-grade 30m coaxial CCTV cable is perfect for use with our state of the art TVI Professional HD Cameras cameras! When you've invested in such high-resolution equipment, then it's vital to connect your system together using cables that won't compromise its quality. This cable is just the thing for the job!
This video cable runs alongside a 12V DC power cable, fitted with a universal 2.1mm jack connector. This means you will only have to run one cable out to your CCTV location- no need for separate video and power cables.
Is this not quite the length you need? We stock these cables in 10, 20, 30, 40, 50 and 60-metre lengths, and can even supply massive uncut reels! If you need any help with your installation, you can always call our specialist team of advisers. Just see our contact page for the easiest way to get in touch.
Length: 30m
Inner conductor: 0.81mm Bare Copper
1st Shielding: Single Aluminium Foil
Jacket: 6x3.5mm Black PVC
Impedance: 75+/-3 Ohm
Capacitance: 53pF/m