4 x 10m BNC Professional Grade Cables with Power and Video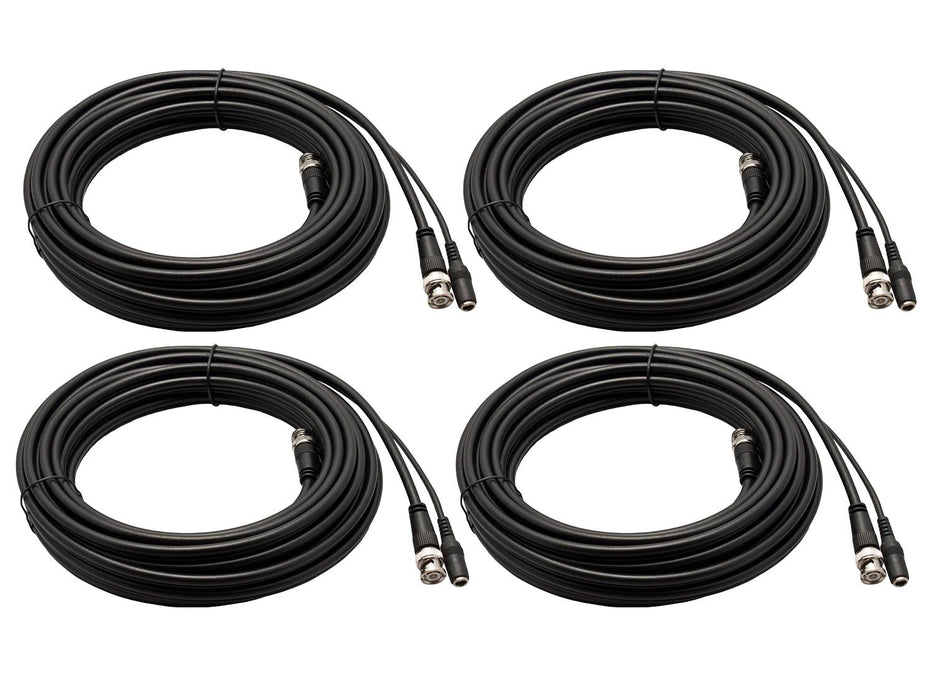 4 x 10m BNC Professional Grade Cables with Power and Video
This is a 4 pack of 10m 'shotgun' RG59 extension cables for CCTV, ideal for connecting any analogue or HD TVI cameras to a recorder.
They are made from high grade shielded RG59 cable and are suitable for use in exposed outdoor locations. At each end they feature twist fit BNC connectors for video and 5.5x2.1mm DC jacks to carry power.
Our 4 cable packs are a perfect addition to a 4 channel DVR and are available in a range of length options
What's in the box?
Technical Specification