48V Active PoE Injector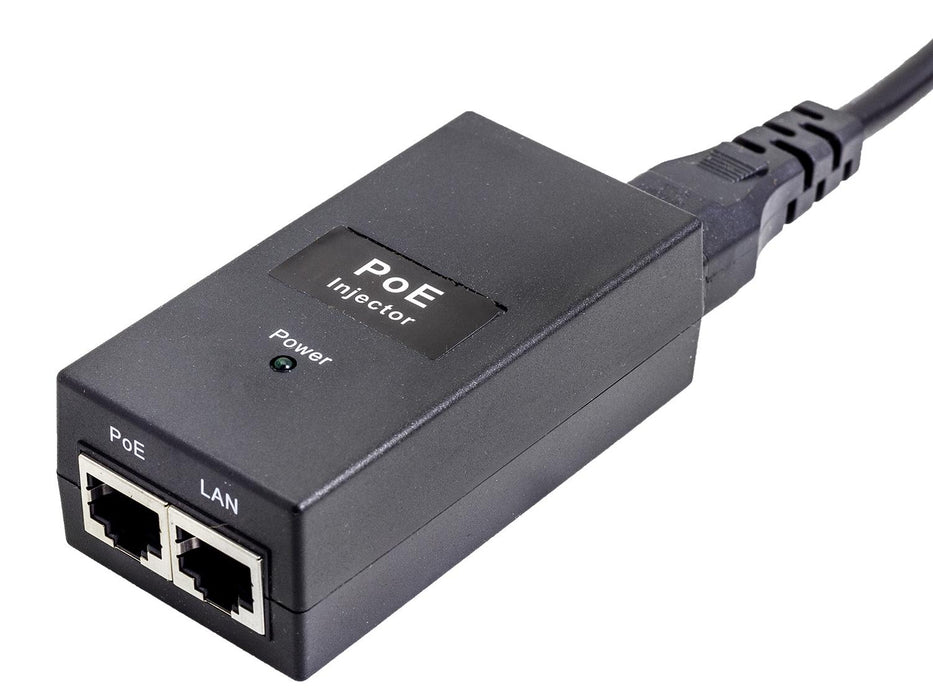 Power-over-Ethernet Injector
Sends power down a network cable, letting you power a PoE compatible IP camera without a switch or recorder.
48V
Uses active PoE, and can power most IP cameras on the market.
Long Transmission Distance
Can power cameras over Cat6 cable from up to 100m away.
What's in the box?
1x PoE injector
1x 3 pin power plug
Power-over-ethernet IP cameras draw power down the network cable, so they don't need a second cable to connect to mains. Usually, this requires a PoE compatible switch or recorder, but this PoE Injector is a fantastic solution if this is not possible. It connects to mains and sends power up to 100m down Cat6 or Cat5e cable to provide power to a camera.
The injector uses 48V "active" PoE, so you don't need a splitter at the camera end. Please note injector is not compatible with PoE+, or higher voltage protocols.
Interface: 10/100/1000Mbps Ethernet port Power socket
Plug Type: UK 3 pin
Pairing: Button
LED Indicator: PWR PLC ETH
Power Consumption: Typical 2.49W standby 0.5W
Range: 300m
Modulation: OFDM
Encryption: 128-bit AES
System Requirements: Windows, Mac OS, Linux
Operating Temperature: 0c to +40C
Operating Humidity: 10-90%