50m Pro RG59 Coaxial CCTV Cable BNC Video RCA Audio DC Power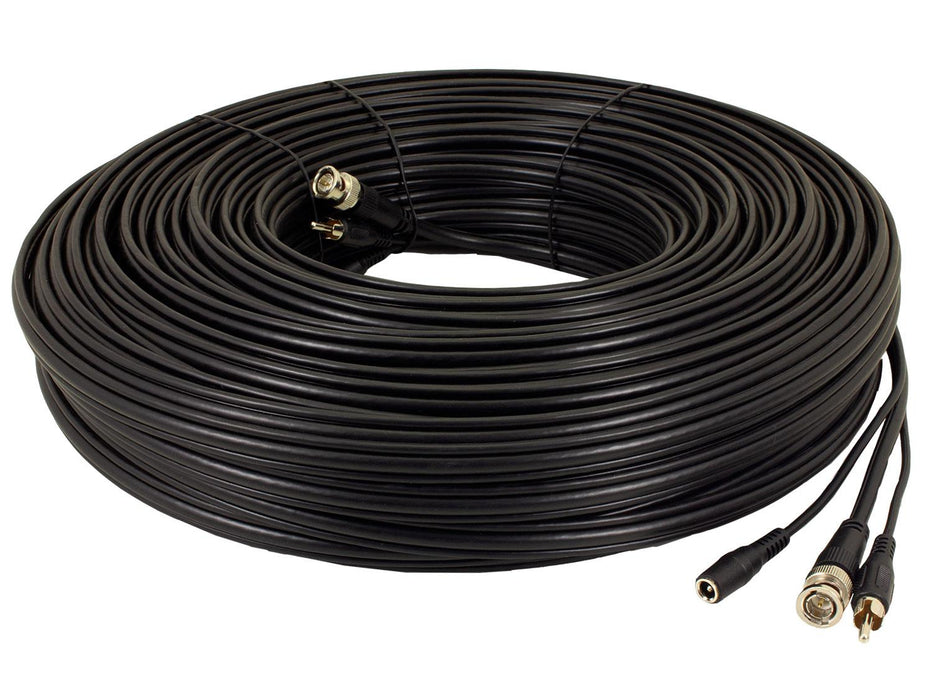 50m Pro RG59 Coaxial CCTV Cable BNC Video RCA Audio DC Power
Product Code:
50MBNCRCAPRO
3 Way Cable
Coaxial cable has additional connectors, allowing you to run video, audio and power all in one go.
Professional Grade RG59 Cable
Uses shielded Copper cabling eliminating signal breakdown. Essential for use with TVI HD and EFFIO camera systems.
Standard Connectors
Uses BNC for video, RCA for audio and 2.1mm power jacks.
Waterproof Casing
Protects cable, making it suitable for outdoor installation.
Installing a high-grade camera such as a TVI HD model, with an additional microphone? High-grade cables such as RG59 are usually sold "shotgun" style, with a video and power line, but no connector for audio. Uniquely, this professional quality RG59 cable has an additional RCA connector, letting you run video, audio and power all in one device.
We also have these cables in 5m, 10m, 20m, 30m, 40m and 60m lengths, so you can be sure to find what you're looking for.
Length: 50m
Inner conductor: 0.81mm Bare Copper
1st Shielding: Single Aluminium Foil
Jacket: 6x3.5mm Black PVC
Impedance: 75+/-3 Ohm
Capacitance: 53pF/m