5m Pro RG59 Coaxial CCTV Cable BNC Video and DC Power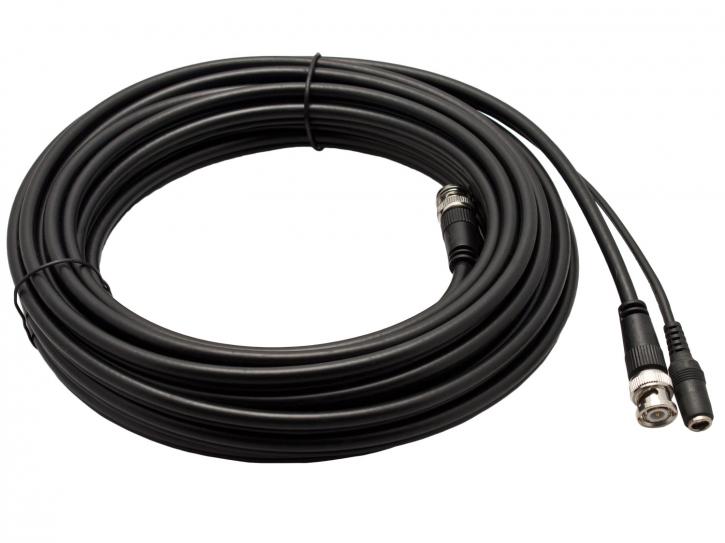 5m Pro RG59 Coaxial CCTV Cable BNC Video and DC Power
Video and power shotgun cable
This CCTV cable has power and video lines running next to each other, meaning it's the only cable you have to run out to your camera
Pro-grade copper cable
Uses professional standard high copper RG59 cable, resulting in minimal power and signal drop-off. this makes them perfectly suited to 1080p HD-TVI Cameras
Waterproof casing
The durable cable is suitable for running outdoors, and can even be buried underground if required
Invested in one of our TVI Professional HD Cameras? With high-quality cameras it's vital that you have a cable to match, otherwise, a poor signal can degrade the image that you get from the device. This professional-grade 5m cable is made with high copper RG59 cable, helping to ensure there is minimal signal breakdown. It is also pre-fitted with BNC and power connectors, so you don't need to worry about installing your own.
The cable runs alongside DC power wires, allowing you to run video and power down to the camera via the same cable, helping to reduce the amount of wiring required for your system.
Need a different length? We also have these pro-grade cables in 10, 20, 30, 40, 50 and 60 metres in length, as well as large uncut reels if you want to put together a bespoke system.
Length: 5m
Inner Conductor: 0.81mm Bare Copper
1st Shielding: Single Aluminium foil
Jacket: 6x3.5mm Black PVC
Impedance: 75+/-3 Ohm
Capacitance: 53pF/m