9V PP3 Battery Clip for Camera with 2.1mm Connector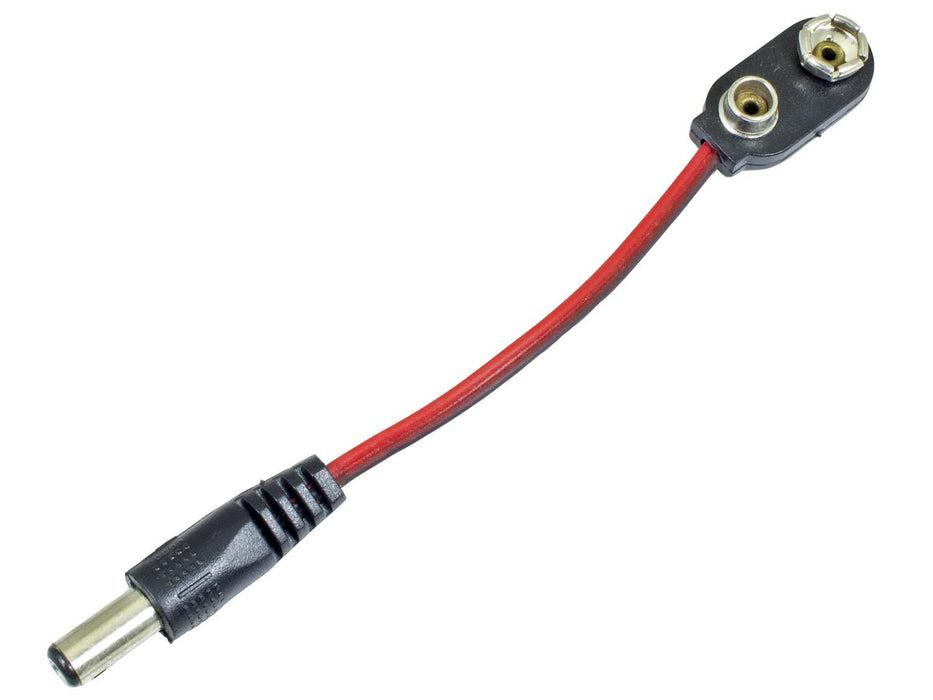 9V PP3 Battery Clip for Camera with 2.1mm Connector
This Battery Adapter will let you use your pinhole, bird box or wireless CCTV camera for short periods of time without the need for a local power source. Simply attach a 9V PP3 battery to the clips and plug the DC Jack Connector into your Birdbox Camera, 2.4GHz Wireless Camera or Pinhole Camera.
Please note your Camera must have a Female Jack-Type Connector with a 2.1mm inner pin diameter and a 5.5mm outer diameter. Please verify that your camera also accepts an 8 to 9 Volt power input.
The length of time to be expected from a 9V PP3 Battery is relative to the power consumption of your camera as well as the quality and capacity of your batteries. From our testing we have found the following:
Wireless Bird Box Cameras with Infrared are the most power-hungry and will typically consume a 9V PP3 battery in approximately 2-3 hours. We recommend the use of Lithium batteries in this scenario.
Wireless Pinhole Cameras with no Infrared are second on the scale of power consumption and will typically consume a 9V PP3 battery in around 4 hours.
With a Wired Pinhole Camera with no Infra-Red, you can expect a battery life of up to 8 hours.
What's in the box?
1 x PP3 9V Battery to 5.5mm / 2.1mm Male DC Plug Adapter
Jack Outer Diameter: 5.5mm
Jack Inner Diameter: 2.1mm