Inline Microphone for IP CCTV Cameras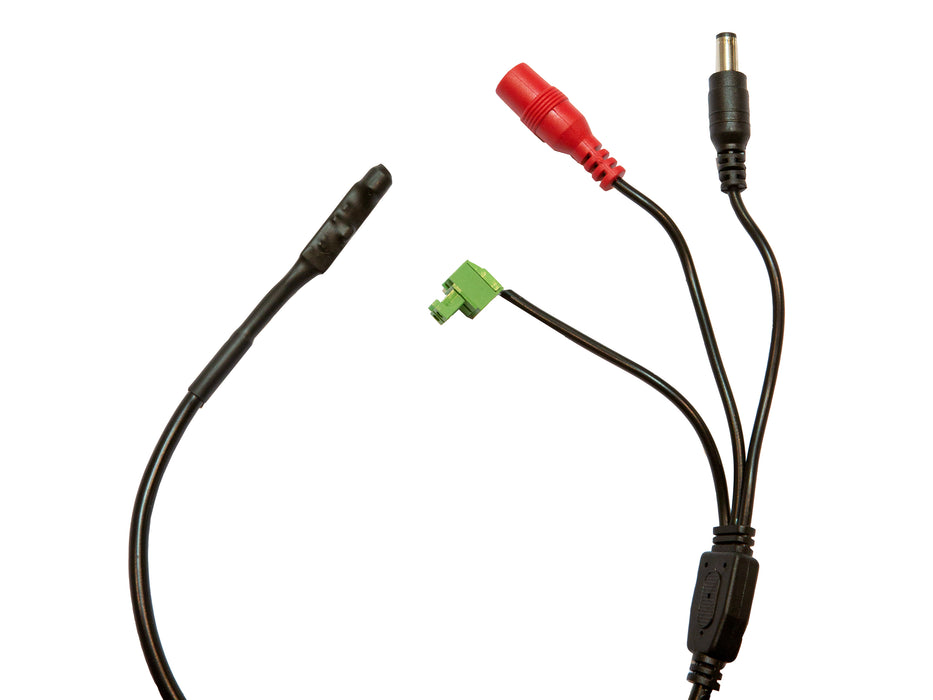 Inline Microphone for IP CCTV Cameras
If you are looking for a microphone for your IP CCTV cameras then look no further! This tiny but clear microphone can be discreetly added to a bullet camera under the hood to capture nearby sound. Featuring 12-volt in-line power, this device can be inserted smartly between the camera's trailing power cable and power supply.
Add Audio to Any IP CCTV Camera
This small microphone is designed to be used with IP CCTV cameras.

What's in the box?
1x CCTV Bare Wire Microphone
Cable length: ~38cm
Automatic Gain Control (AGC): Yes
Power supply: DC9V~12V
Sensitive area: 6~80m2
Frequency range: 100~10kHz
Frequency response: 2.5 dB
GND: Power "-" and Signal GND
Audio out: 1× RCA
Power in/out: ø 2.1mm (inner) x 5.5mm (outer)