Refurbished Gamut 4-in-1 Coax to HDMI Converter with Loopthrough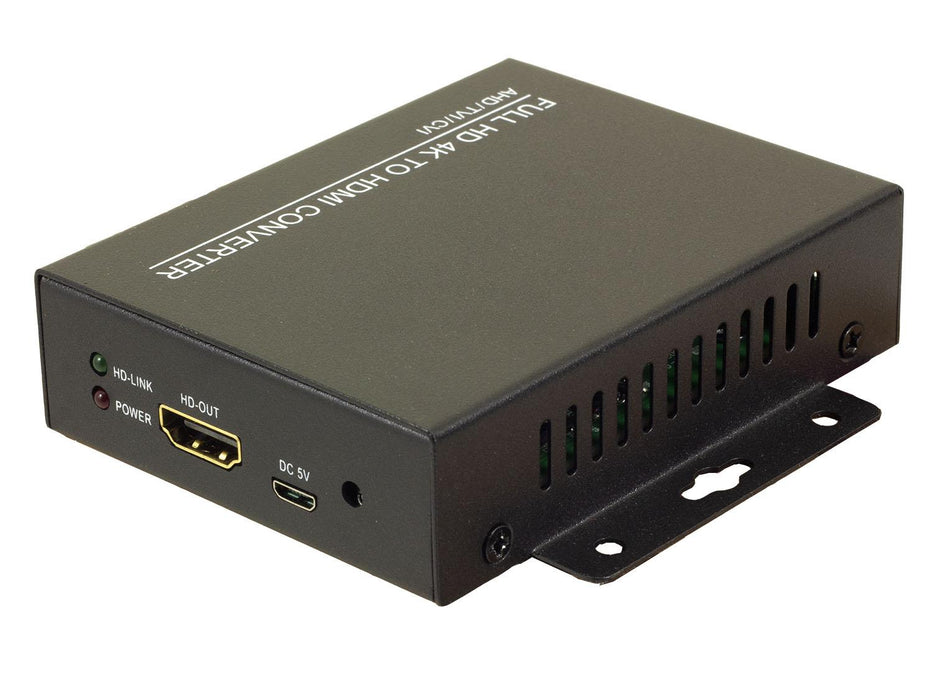 Refurbished Gamut 4-in-1 Coax to HDMI Converter with Loopthrough

Refurbished product: This item is either an ex-display unit or a customer return. It may have cosmetic damage but is fully tested and in working order.
Coax to HDMI Converters
Converts cameras using coax cables with BNC connections to HDMI
4-in-1 Compatible
Supports TVI, AHD, CVI and CVBS camera technologies
4K (8MP) Support
Supports input from camera resolutions of up to 8MP using TVI or CVI mode
1080p HDMI Output
Outputs via HDMI connection at 1080p for viewing on compatible TVs and monitors.
Loop-through Connection for DVR
Connect the camera to your DVR as well using the loop-through connection.
Resolution auto-recognition
Automatically detects camera resolution input
What's in the box?
1x HD 4-in-1 Coax to HDMI Converter
UK Mains Power Supply
Input port: 1x TVI/AHD/CVI/CVBS BNC input
Output ports: 1x TVI/AHD/CVI/CVBS BNC output
1x HDMI @ 1080p
Impedance: 75ohm/Hi-Z
Max. Cable Length: ~500–700 metres
Power supply: DC 5V 2A
Working Temperature -10°C – +50°C
Working humidity: 30%–90%
Dimensions: 109mm x 94mm x 25mm
Weight: 180g