BNC Crimp Fit Connector for RG59 Coaxial CCTV Cable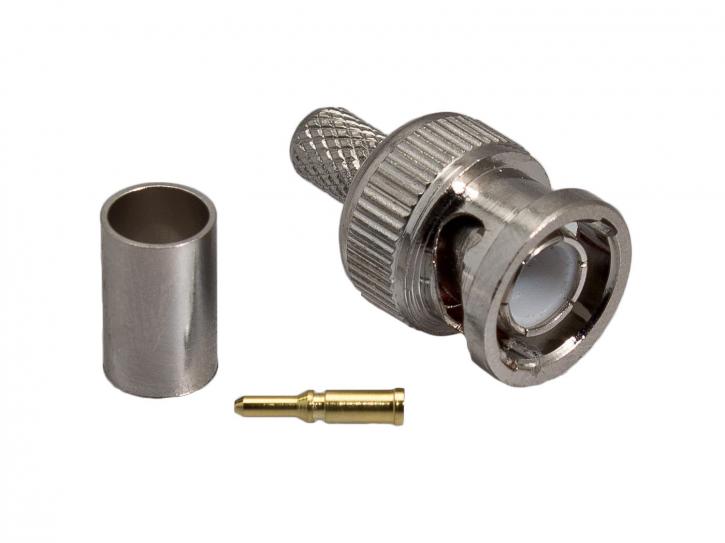 BNC Crimp Fit Connector for RG59 Coaxial CCTV Cable
Robust Crimp Connector
This durable plug provides a secure connection for RG59 video cables, ideal for use in exposed outdoor locations
Nickel Plating
Connector is coated with a Nickel plating, helping to reduce corrosion
Installation Requires Crimping Tool- not included

What's in the box?
1x 3 Piece Crimp on BNC Connector
This BNC Crimp Connector kit is a safe and secure way of connecting your CCTV camera to RG59 cable. As the metal jacket is crimped together, it gives a slightly more durable connection than our standard BNC twist connectors and so is more suited to exposed exterior locations, or areas vulnerable to vandalism.
The set is compatible with any of our RG59 cable reels, and is Nickel Plated to help reduce corrosion.
Input A: Male BNC plug
Input B: 3 Piece Crimp on Connector
Finish: Nickel Plated