CCTV Security Camera Inline Audio Microphone with Loop Through Power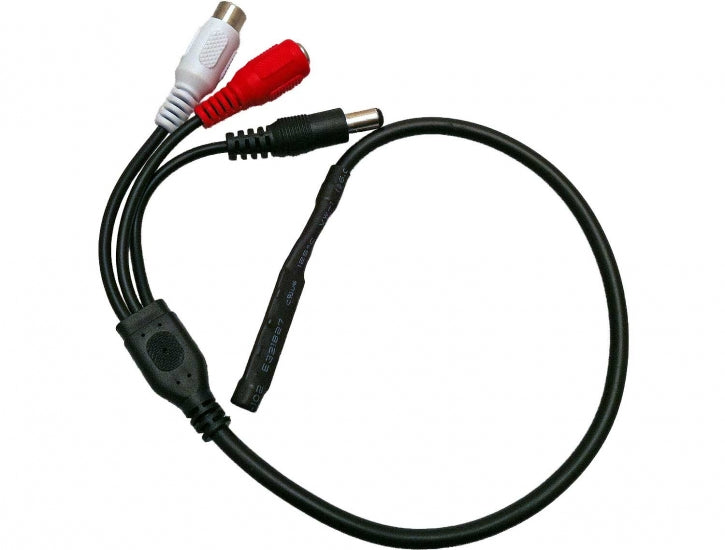 CCTV Security Camera Inline Audio Microphone with Loop Through Power
This audio device answers the age-old problem of how to get audio with a CCTV camera. Whilst many DIY products have audio built-in, many professional products often don't. Often this is because for most professional CCTV situations you shouldn't record audio or to include audio means drilling a hole in an otherwise waterproof camera housing.
What's in the box?
1x Inline CCTV High Gain Microphone
1x Full English Instructions
The microphone is really designed for indoor use, but if you're careful and keep it dry or undercover it should be OK outside too. We've put a nice rain jacket on it but as you'll know if you've been out in the pouring rain for too long, even the best raincoat lets water in after a while.
What's great is that you can add this microphone in-line, so the microphone can take its power from the same DC cable as your CCTV (via the female input) and then feed the rest to the camera (via the male output). This means you only need to use 1 power adapter and you don't have to run 2 power cables for the camera and audio separately.
Voltage: DC 12V
Current Consumption: 10mA
DC Power Input Socket: 2.1mm female (RED)
DC Power Output Plug: 2.1mm male (Black)
Audio Output Socket: RCA Phono female (White)
Frequency Range: 200-10kHz
Output Impedance: 600 Ohms