Refurbished Green Feathers Bird Box Camera Wireless Transmission (Camera only)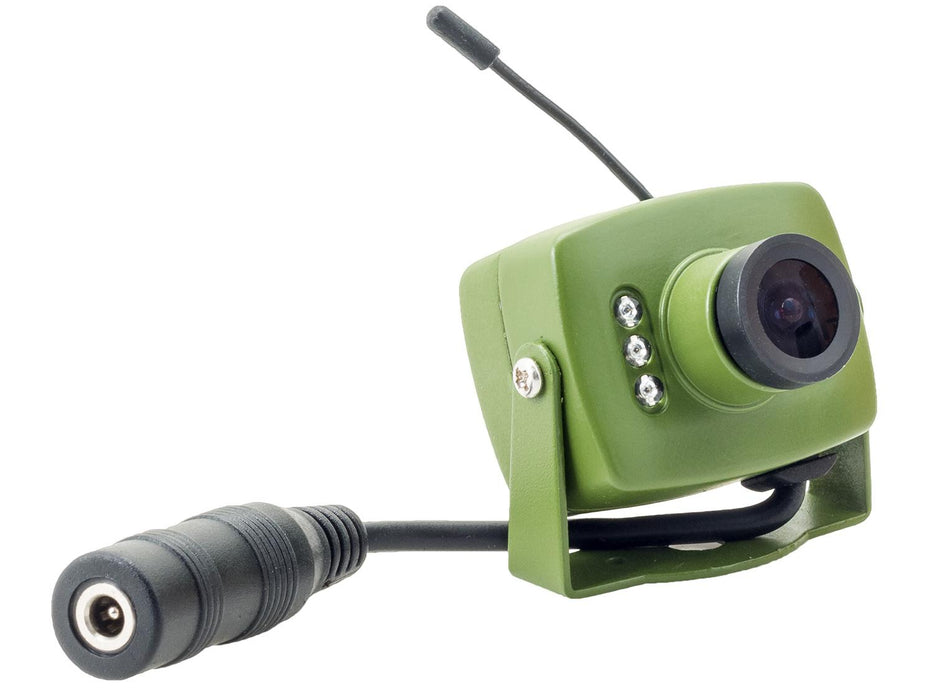 Refurbished Green Feathers Bird Box Camera Wireless Transmission (Camera only)


Refurbished product: This product has either been opened, returned by customers, are ex-display or have been used for technical testing. All products have had some use, some pay have cosmetic damage, such as screw fixings damage. All our B-Grade products are fully tested but please be aware some products may have cosmetic wear and tear, and specific screw holes and mounting areas may be used.
Specially Designed Bird Box Camera
This Green Feathers camera has been built from the ground up to capture images of bird boxes and other types of wildlife habitats
700 TV Line Video
Our new and improved imaging sensor records footage at the highest resolution of any bird box camera on the market
Up to 50m Wireless Range
Install the camera in your garden and use the included receiver to pick up both audio and video without the need for video cables. Just connect the camera to a power source and you're ready to go! Please note that solid obstructions such as walls will significantly reduce range
Wireless Channel Selector
Physical switches allow you to change which wireless channel the camera broadcasts on. This lets you quickly adjust your system if you encounter interference
Wide-angle Lens
Designed for use in enclosed spaces the camera features a 2.8mm lens. This gives a huge field-of-view and helps ensure you get the entire inside of the box in the frame
Night Vision
Invisible infra-red LEDs provide night vision without giving off a red glow that might otherwise disturb the birds
Compact Size
Fits into almost any bird box
Built-in microphone
Allows audio recording from inside your nest box
Adjustable focus
The lens can be manually focussed allowing you to fine-tune the picture
What's in the box?
1x Wireless Bird Box Camera
1x 3m UK mains power supply
This Green Feathers wireless bird box camera can be used as a replacement to virtually any 4 channel 2.4Ghz camera system. 2.4GHz cameras can be set to 1 of 4 wireless channels. Whilst most bird box cameras on the market are pre-set to one of these, our bird box cameras have switches on the back, allowing you to change between them yourself, ideal if one channel is being affected by wireless interference.
The camera itself comes with a power adapter and providing you have a compatible receiver, LCD screen, Mini DVR or other equipment should simply plug in and play with your system.
Please note that this is a camera only. You will need to add this to an existing system with a receiver for it to work.
Imaging Sensor: 1/3 inch OMNIVISION Colour CMOS
Horizontal Resolution: 700 TV Lines
CMOS Total Pixels: 628x582 (PAL)
Scanning Frequency(H): 15.625KHz 15.734KHz
Scanning Frequency(V): 50Hz 60Hz
Angular Field of View: 110 degree (f=2.8mm)
Minimum Illumination: 3.0lux (F1.2)/ 0lux (IR LED On)
Consumption Current: 80mA
Wireless Frequency: ISM 2.414 - 2.468ghz
Operating Range: 30m/100m (Obstructed / Unobstructed)
Transmission Power: 10mW
Gain Control: Automatic
Modulation Mode: FM
Bandwidth: 18M
Power: DC 8V 500mA
Operating Temperature: -10oC ~ +40oC
Operating Humidity: 85%RH
Dimension (WxLxH): 42x35x35mm
Weight: 65 g

Certificate of Conformity