Hikvision 2MP 1080p HD ANPR CCTV Bullet Camera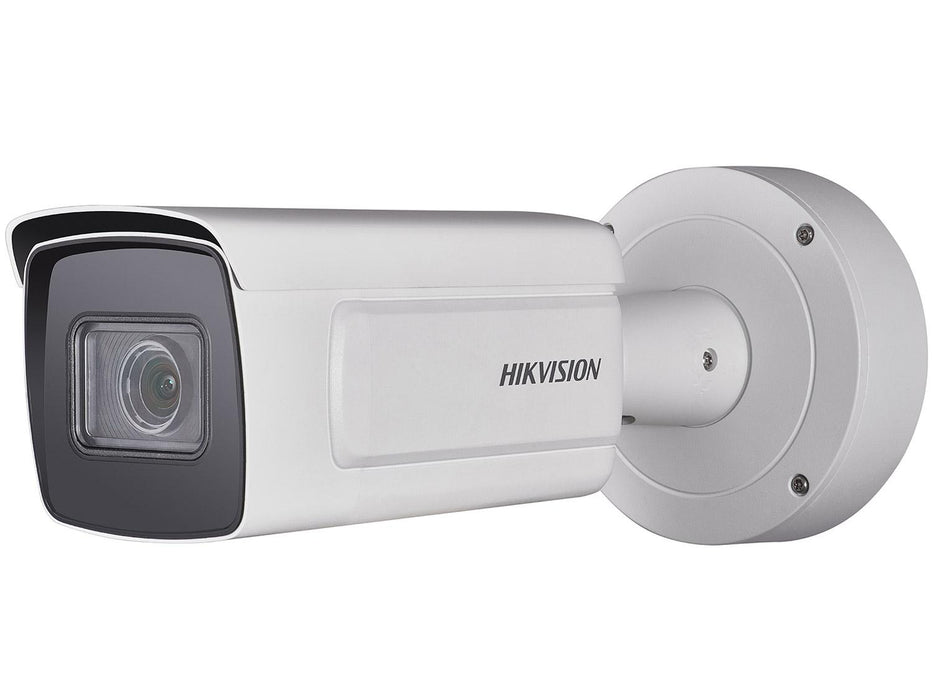 Hikvision 2MP 1080p HD ANPR CCTV Bullet Camera
Product Code:
DS-2CD7A26G0/P-IZS(2.8-12mm)






ANPR Support
On-board ANPR analytics allow the ability to detect and recognize a vehicle's license plate and send the information to a smart NVR
1080p Full HD Video
Captures high-quality 1080p Full HD images up to 50 frames per second
50m Night Vision
Infra-red LEDs provide night vision with a range of up to 50 metres
Motorised Zoom & Fast Autofocus
Combining the motorised varifocal lens and auto-focusing system the camera can capture sharp images at all times
Suitable for the Outdoors
The camera is provided with a rugged IP67 & IK10 rated casing such that the camera is fully protected from the elements
On-board Recording
An in-built MicroSD card slot supports recording of footage on cards up to 256GB in capacity (card not included)
PoE Network Interface
Supports Power over Ethernet network cable so you don't have to run a separate power supply
Smart Detection
A whole raft of smart detection features can be configured, such as line crossing detection
Blacklisting
Up to 10,000 license plates can be placed on a blacklist or whitelist and trigger alarms when these vehicles are detected
Alarm I/O
The camera can be connected into an existing alarm system and trigger alerts
H.265+ Compression
Streams video using efficient compression enabling high-quality records with the minimum bandwidth
Sub-streams
Records full resolution footage whilst simultaneously streaming up to five default sub-streams and five customer streams
WDR
The Wide Dynamic Range imaging technology allows the camera to succeed in bringing the best pictures even in harshly lit environments
What's in the box?
1x Hikvision Darkfighter Bullet Camera
Unleash the power of Hikvision's Darkfighter cameras, which feature is Automatic Number Plate Recognition (ANPR) technology allowing the cameras to capture vehicles' registration plates and send the key data to a Smart NVR. These cameras are designed for the outdoors and are IP67 rated meaning that they are fully encased from water and dust. With advanced optics and sensor electronics, the Darkfighters are suited to bright, sunlit environments where subjects may be lit from behind. Ordinarily for cameras with auto-exposure back-lit subjects are underexposed as the camera compensates with the bright sun leading to silhouetted subjects. The Darkfighter cameras overcome this with a wide dynamic range (WDR) and smart imaging technology to ensure that the subject is always properly exposed and focussed.
Based on IP technology the cameras send Full 1080p HD images with a frame rate of up to 50 fps over network cable with Power over Ethernet (PoE). The camera also boasts other professional attributes such as a varifocal lens with motorised zooming and 50-metre infra-red night vision. Additionally, the camera can record footage using its integrated MicroSD card slot. Cards of up to 256GB in capacity are supported allowing for plenty of storage space.
Image Sensor: 1/1.8" Progressive Scan CMOS
Min. Illumination: 0.002 Lux @ F1.2 AGC ON; 0 Lux with IR
Shutter Speed: 1s to 1/100000s
Slow Shutter: Yes
Day & Night: IR Cut Filter
Digital Noise Reduction: 3D DNR
WDR: 140 dB
Angle Adjustment Bracket: pan: 0° to 355°; tilt: 0°to 90°; rotate: 0°to 360°
Focal length: 2.8 to 12 mm
Aperture: F1.2
Focus: Auto semi-auto manual
FOV: horizontal FOV 103.3°to 38.6°; vertical FOV 54.2°to 21.9°; diagonal FOV 124.2° to 44.3°
Lens Mount: Integrated
IR Range: up to 50 m
IR Wavelength: 850 nm
Video Compression: Mainstream: H.265/H.264/H.265+/H.264+; Substream: H.265/H.264/MJPEG
Video Bit Rate: 32 Kbps to 16 Mbps
Audio Compression: No
Audio Bit Rate: No
Perimeter Protection: Line crossing detection intrusion detection region entrance detection region exiting
detection unattended baggage detection object removal detection
Exception Detection: Scene change detection defocus detection
Statistics: No
Face Detection: Yes
Recognition: License Plate Recognition
Region of Interest: 4 fixed regions for mainstream substream
Road Traffic and Vehicle Detection Accuracy: Capture rate > 98%
Vehicle moving direction recognition accuracy: > 96%
Mistaken capture rate: < 2% (entrance/exit) < 5% (checkpoint)
Blacklist and whitelist: Max. 10000 records
No License Plate Detection: Yes
Motorcycle LPR: Yes (only applicable to checkpoint)
Max. Resolution: 1920x1080 @ 50fps
Main Stream: 50fps (1920x1080 1280x960 1280x720)
Sub Stream: 25fps (704x576 640x480)
Third Stream: 25fps (1920x1080 1280x960 1280x720 704x576 640x480)
Fourth Stream: 25fps (1920x1080 1280x720 704x576 640x480)
Fifth Stream: 25fps (704x576 640x480)
Custom Stream: 25fps (1920x1080 1280x720 704x576 640x480)
Image Enhancement: BLC HLC 3D DNR Defog EIS lens distortion correction
Image Setting: Rotate mode saturation brightness contrast sharpness AGC and white balance are
adjustable by client software or web browser
Target Cropping: Yes
SVC: H.264 and H.265 encoding
Day/Night Switch: Day/Night/Auto/Schedule/Triggered by Alarm In/ Triggered by video
Picture Overlay: LOGO picture can be overlaid on video with 128x128 24bit BMP format
Network Storage: microSD/SDHC/SDXC card (256 GB) local storage and NAS (NFS SMB/CIFS) ANR
Alarm Trigger: Motion detection video tampering alarm network disconnected IP address conflict illegal
login HDD full HDD error alarm for listed license plate in the blacklist and whitelist
Protocols: TCP/IP ICMP HTTP HTTPS FTP DHCP DNS DDNS RTP RTSP RTCP PPPoE NTP UPnP SMTP
SNMP IGMP 802.1X QoS IPv6 UDP Bonjour
Security Measures: Password protection HTTPS encryption IEEE 802.1x port-based network access control IP address filter basic and digest authentication for HTTP/HTTPS WSSE and digest authentication for ONVIF
General Function: One-key reset anti-flicker five streams and custom stream heartbeat password protection privacy mask watermark IP address filter
API: ONVIF (PROFILE S PROFILE G) ISAPI SDK
Simultaneous Live View: Up to 20 channels
User/Host: Up to 32 users. 3 user levels: administrator operator and user
Client Software: iVMS-4200 Hik-Connect iVMS-5200 Hik-Central
Web Browser: Plug-in required live view: IE8+ Chrome31.0-44 Mozilla Firefox30.0-51 Safari8.0+; Plug-in free live view: Chrome45+ Mozilla Firefox52+
Audio: No
Communication Interface: 1x RJ45 10M/100M/1000M Ethernet port 1x RS-485 interface (half-duplex HIKVISION Pelco-P Pelco-D self-adaptive)
Available Model
Alarm: 2 inputs 2 outputs (up to 24 VDC 1A or 110 VAC 500 mA)
Video Output: 1Vp-p composite output (75 ohm/CVBS)
On-board storage: Built-in micro SD/SDHC/SDXC slot up to 256 GB
BNC: CVBS analogue output (4CIF resolution) internal
Reset Button: Yes
Firmware Version: 5.5.60
Operating Conditions: -30°C to 60°C
Humidity: 95% or less (non-condensing)
Power Supply: 12V DC ± 20% two-core terminal block; PoE (802.3at class 4)
Power Consumption and
Protection Level: IP67 IK10
Material: Aluminum alloy
Dimensions: 140 x 351 mm
Weight: approx. 2.5 kg