TVI to HDMI Converter with Loopthrough - Monitor Cameras on TV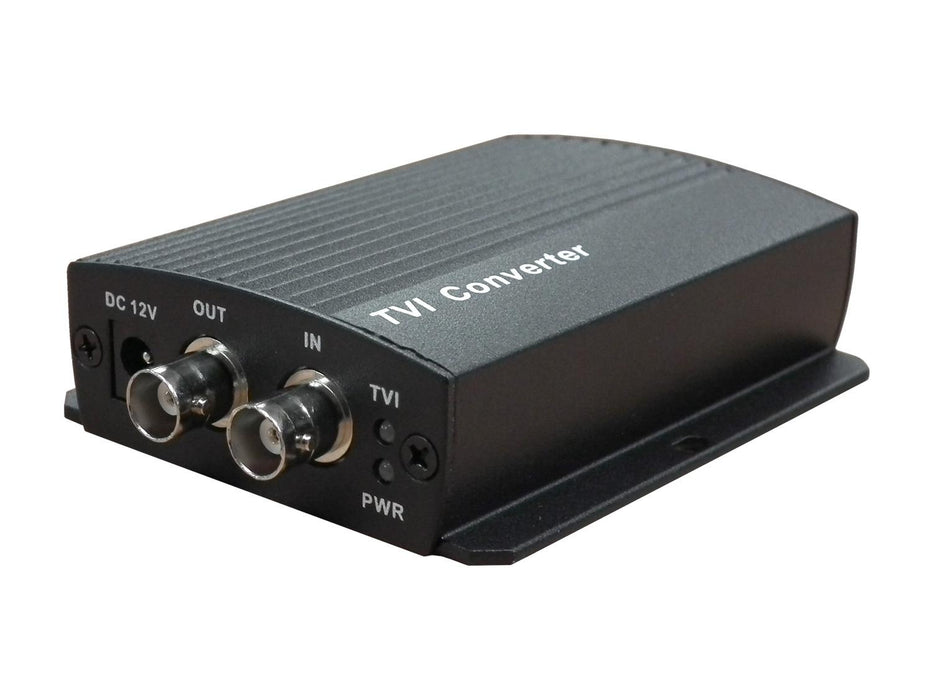 TVI to HDMI Converter with Loopthrough - Monitor Cameras on TV
TVI to HDMI Converter
Lets you view HD-TVI cameras on a standard HDMI TV or monitor.
1080p Output
Provides video at 1920x1080p Full HD resolution.
No Loss In Quality
Footage is converted from the camera with no additional compression or loss in quality.
Loop Through
Also includes BNC video output, letting you position the converter between the camera and a recorder or Balun.
Compatible with Long Cable Runs
When using good quality RG59 cable, the converter can work at the end up of runs up to 100m in length.
What's in the box?
1x TVI to HDMI converter
1x Mains power supply
HD-TVI cameras record exceptional quality video but with their video format, it can be frustrating to use them with other HD accessories. This TVI to HDMI converter is a simple solution, letting you watch a 1080p camera directly on almost any HD TV or monitor without any extra compression or loss in quality.
The device also features a BNC output, providing a loop through for the video. This means you can install the converter in between the camera and a recorder, or before a Balun.
Input Level: >500 mVp-p
Output Format: HDMI 1.4b
Input Cable Equalisation: 1080p 720p Supporting 100m75-5 Cable input with distance of 100m
Input Format: 1080p @25fps 720p @25/50fps Compatible with V2.0 HD-TVI
Input Impedance: 75 Ohms
Output Resolution: 720p @50fps 1080p @50fps
Output Format: HDMI 1.4b D type 10m Distance
LED: 1x Power 1x Video Source
Power Supply: 12V DC 1A
Power Consumption: <8W
Working Humidity: 10-90%
Working Temperature: -30°c to +75°c
Dimensions: 50x30x25mm