IP66 Waterproof Junction Box for CCTV Cables - 76x76x51mm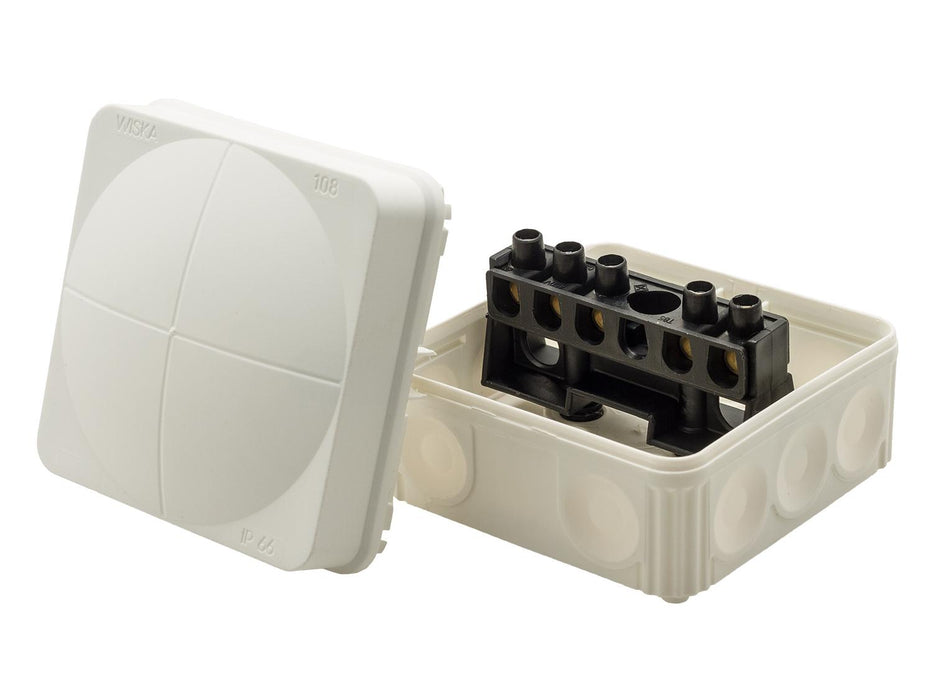 IP66 Waterproof Junction Box for CCTV Cables - 76x76x51mm
Waterproof Cable Box
Provides complete protection from the elements for your CCTV camera's connectors
IP66 Rated
Can be used in exposed outdoor locations
76x76x51mm
Large enough to fit Cat6 cables or RG59 cables with BNC connectors
Internal Cable Holder
Screw the cables into the plastic frame inside the box to keep them securely in place
What's in the box?
1x IP66 waterproof junction box
1x Cable holder
Any security system is only as strong as it's the weakest link. Because of this, it's always vital to make sure your CCTV cables are well protected from the elements, vandals, or anything else that might stop them from working. This compact enclosure completely covers the junctions between your cabling and the camera. The housing is IP66 rated, ensuring it can provide protection even in exposed outdoor locations.
It's large enough to work with either Cat6 cables for IP cameras or RG59 cables for HD-TVI models. To install, just push the cables through the side and screw them in securely to the holder, then clip the cover closed.
Size: 76x76x51mm
IP Rating: IP66