Lockable Security Box for Trail Cameras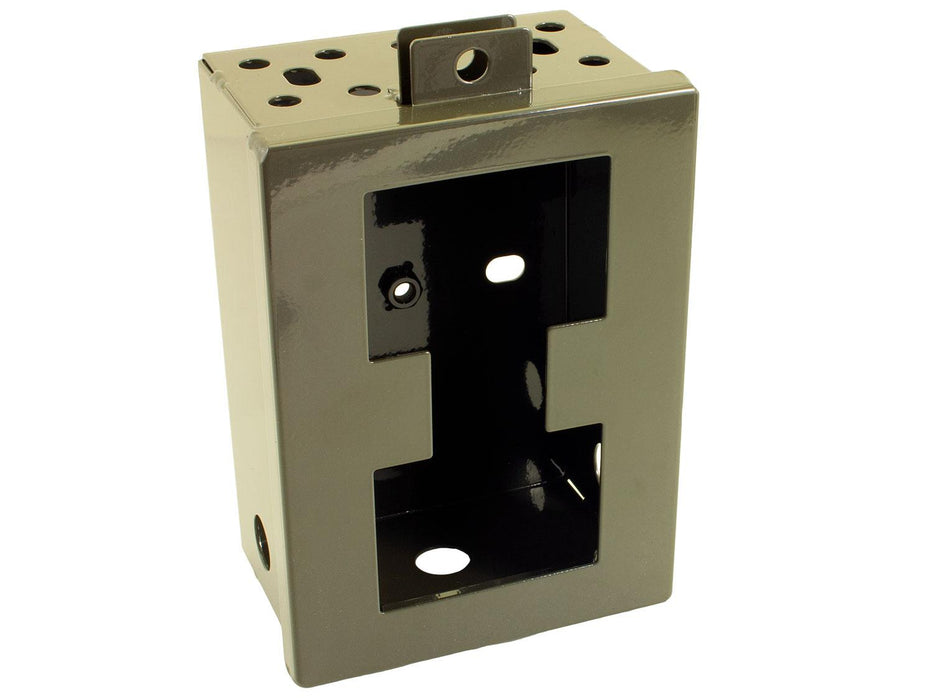 Lockable Security Box for Trail Cameras
Vandalproof Box
Sturdy housing for our Wildlife Trail Cameras, protecting the camera from vandals, thieves, or curious wildlife.
Protects Your Recordings
Prevents anyone accessing the SD card on which the footage is stored.
Custom Box Design
Cut-outs on the front perfectly line up the IR LEDs and sensors, letting it still trigger and record.
Secure Fastening
The box can be secured to a fence or tree to record.
Adjustable Stand
Lets you perfectly line up the camera when there is nothing to attach it to.
What's in the box?
Our HD Wildlife Trail Cameras are a fantastic way to monitor areas or properties where there is no power. They have been used to secure allotments, farms, gardens, and to prevent fly-tipping, amongst countless other uses. In some situations, however, they can be vulnerable to theft or vandalism. This lockable metal security box is the perfect solution, keeping your camera under lock and key, whilst still able to record and trigger via PIR.
The box is designed specifically for our camera and fits snugly and securely. The case can also be locked to a secure point such as a fence or tree to prevent it from being moved.
Box Dimensions (WxDxH): 110mm x 70mm x 170mm
Suitable Camera Dimensions (WxDxH): 90mm x 76mm x 136mm