Male Jack Connector Adapter 5.5mm Outer, 2.1mm Inner, Screw Terminal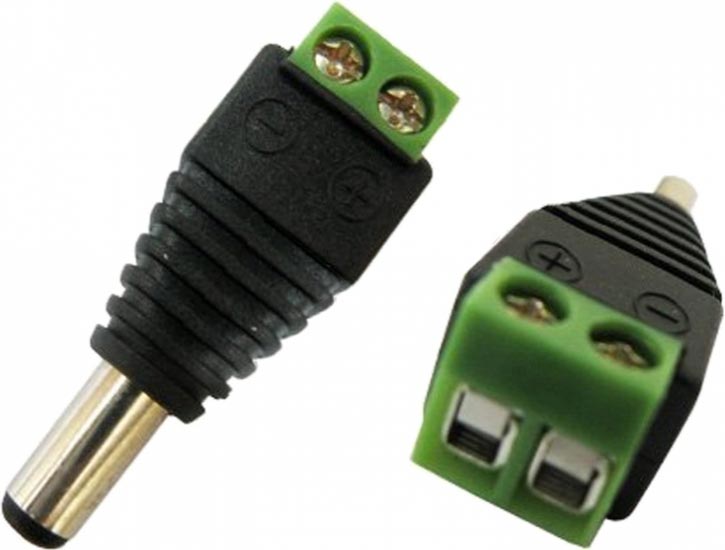 Male Jack Connector Adapter 5.5mm Outer, 2.1mm Inner, Screw Terminal
You can use this male DC Power Jack Plug with any Low Voltage Stranded Wires to create your own cable lengths for use with your CCTV System. Simply secure any Low-Voltage Stranded Wire into the screw type terminals.
We sell RG59 Coax Cable combined with Low-Voltage Stranded Wires which these 2.1mm DC Plugs will secure onto.
Click this link for Reels of RG59 Co-Axial Combo Cable.
What's in the box?
2.1mm Male DC Jack Plug Adapter with Screw Terminals
Outer Diameter: 5.5mm
Inner Diameter: 2.1mm