PoE Injector & Splitter Set for 12V IP cameras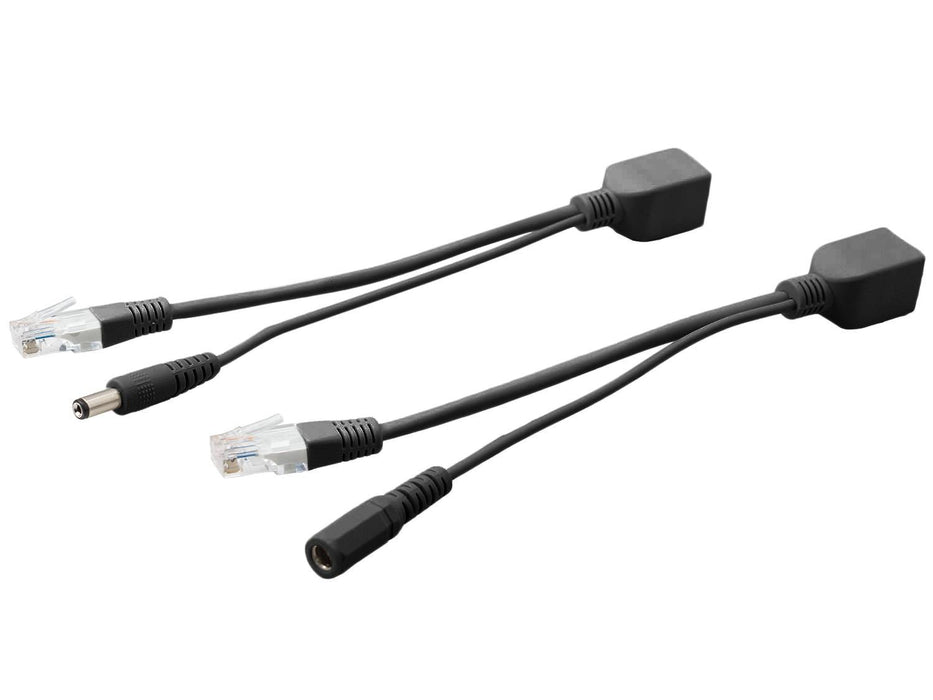 PoE Injector & Splitter Set for 12V IP cameras
Product Code:
POEINJSPL21
Supply power to IP cameras
This injector/splitter kit is a simple way to run 12V power out to your IP camera's location.
Power over Ethernet
The kit uses PoE to send DC power down a standard network cable, allowing you to use one cable for video and power.
2.1mm Jack
Uses standard power plugs for 12V DC devices.
What's in the box?
1x PoE injector
1x PoE splitter
This Power over Ethernet (PoE) injector & splitter set is ideal for setting up IP security cameras, as it allows you to run both video data and DC power down one length of ethernet cable, helping keep your system's wiring as simple as possible.
The female adapter connects straight to your power supply and network switch. You then connect this to the long ethernet cable that will out to the camera's location. On the camera end of this cable, you connect the male adapter, which in turn plugs into the camera's network and power connectors.
Power Output: 60W
Compatibility: PoE PoE+ Hi-PoE
Connectors: Kettle lead RJ45 in RJ45 out