Refurbished 20m Pro RG59 Coaxial CCTV Cable BNC Video RCA Audio DC Power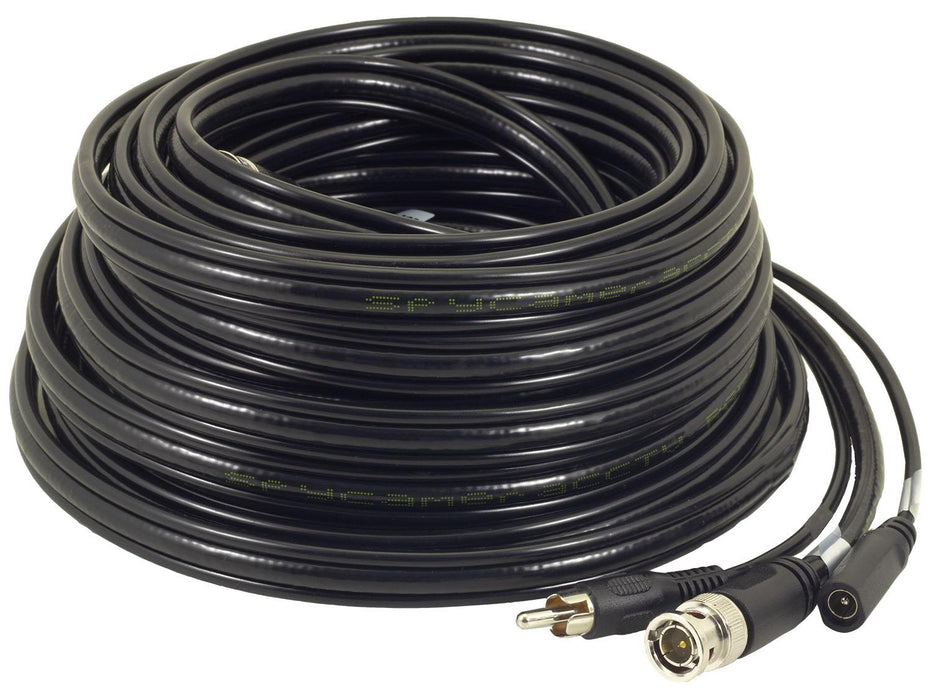 Refurbished 20m Pro RG59 Coaxial CCTV Cable BNC Video RCA Audio DC Power
Product Code:
20MBNCRCAPROR
Refurbished product: This product may be a customer return, ex-display or have been used for technical testing and will have been opened and have had some use. All our refurbished products have been fully tested and repackaged as best as possible but please be aware that some units may have cosmetic damage, such as damaged or missing packaging and screw fixings damage.
3 Way Cable
One cable runs video, audio, and power, so you only have to run one out to each camera
RG59 Coaxial Cable
The shielded copper cable ensures there is no loss in signal quality, making it suitable for TVI HD cameras
Standard Connectors
Uses BNC video, RCA audio and 2.1mm jack for DC power, providing wide compatibility
Waterproof Casing
Allows cable to be installed in outdoor locations
Looking to put together a 1080p TVI HD system? Such high-resolution cameras naturally need to be connected to cables that won't compromise their recording quality. Luckily, this 10m cable is made from RG59 cable, with a shielded Copper core, making it perfect for use with these kits, as well as Sony EFFIO systems.
The cable is pre-fitted with a BNC connector for video & RCA for audio, as well as a 2.1mm jack for DC power. This means you only have to run one cable out to your camera's location.
We also have these cables in 5m, 20m, 30m, 40m, 50m and 60m lengths, so you can be sure to find the right size for your installation.
Length: 10m
Inner conductor: 0.81mm Bare Copper
1st Shielding: Single Aluminium Foil
Jacket: 6x3.5mm Black PVC
Impedance: 75+/-3 Ohm
Capacitance: 53pF/m