Refurbished 40m Cat 6 Ethernet Network Cable - White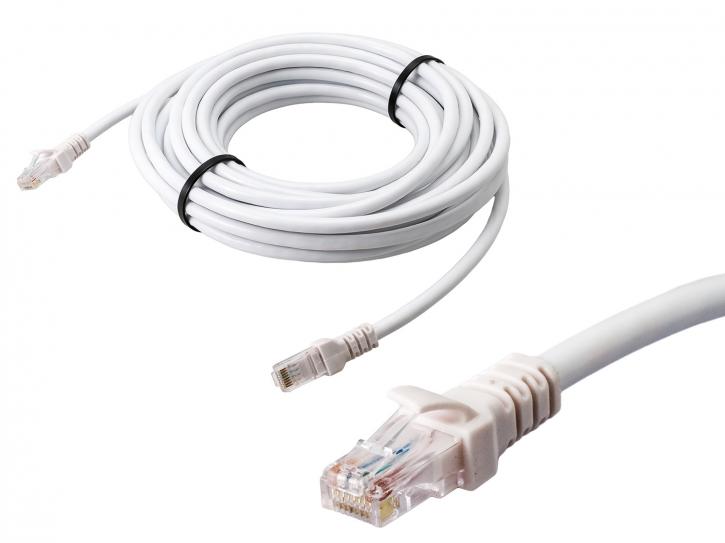 Refurbished 40m Cat 6 Ethernet Network Cable - White
Refurbished product: This product may be a customer return, ex-display or have been used for technical testing and will have been opened and have had some use. All our refurbished products have been fully tested and repackaged as best as possible but please be aware that some units may have cosmetic damage, such as damaged or missing packaging and screw fixings damage.
What's in the box?
1x 40m Cat 6 Ethernet network cable
This 40m Cat 6 ethernet cable is designed specifically for use with demanding, high bandwidth network applications such as HD IP camera systems and NVRs. By clipping the connectors off, you can even use it as a PTZ data cable.
Wires: 8 circuits (4 twisted pairs)
Standard wire colours: Blue/blue-white orange/orange-white green/green-white and brown/brown-white
Solid wire: AWG 23/1
Materials: HDPE insulator PE jacket
Frequency: Maximum 250MHz
Operating temperature: -20°C to 75°C
DC-Loop resistance: 0.0658
Propagation speed: 0.64
Propagation delay: 4.80–5.30 ns/m
Delay skew: 100 MHz' 0.20 ns/m
Capacitance: f.f.s
Return loss (Min. at 250MHz): 15.6 dB
Attenuation (Min. at 250MHz): 39.4 dB
Standards: EIA/TIA 568 B.2 EN 50173-1 ISO/IEC 11801