SpyPoint LIT-09 Rechargeable Lithium Battery Pack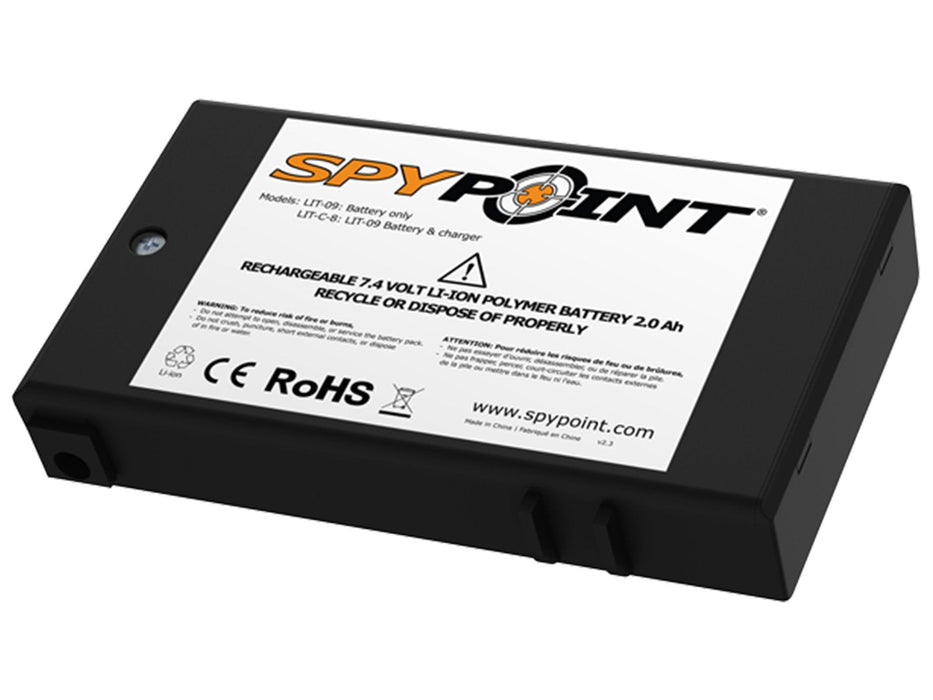 SpyPoint LIT-09 Rechargeable Lithium Battery Pack
This backup rechargeable Lithium-ion battery pack is compatible with SpyPoint trail cameras to give you a longer-lasting charge. Lasts up to 3 times longer than standard alkaline batteries.
Convenient size
Fits right inside your SpyPoint trail camera.
Rechargeable
Charge time after time for longer-lasting performance than conventional batteries.
Designed for SpyPoint Trail Cameras
Offers improved power performance over generic AA-type batteries.

This type of battery is less affected by cold temperatures and lasts up to 3 times longer than alkaline batteries. Compatible with all SPYPOINT cameras except the LINK-MICRO and FORCE-20 cameras.
1x SpyPoint LIT-09 Battery
Battery type: Lithium-ion
Voltage: 7.4V
Capacity: 2000mAh
Rechargeable: Yes
Dimensions: 85x53x15 mm
Weight: 90g
Certification: CE, RoHS