Solar Panel Rechargeable Battery Supply Power for Trail Cameras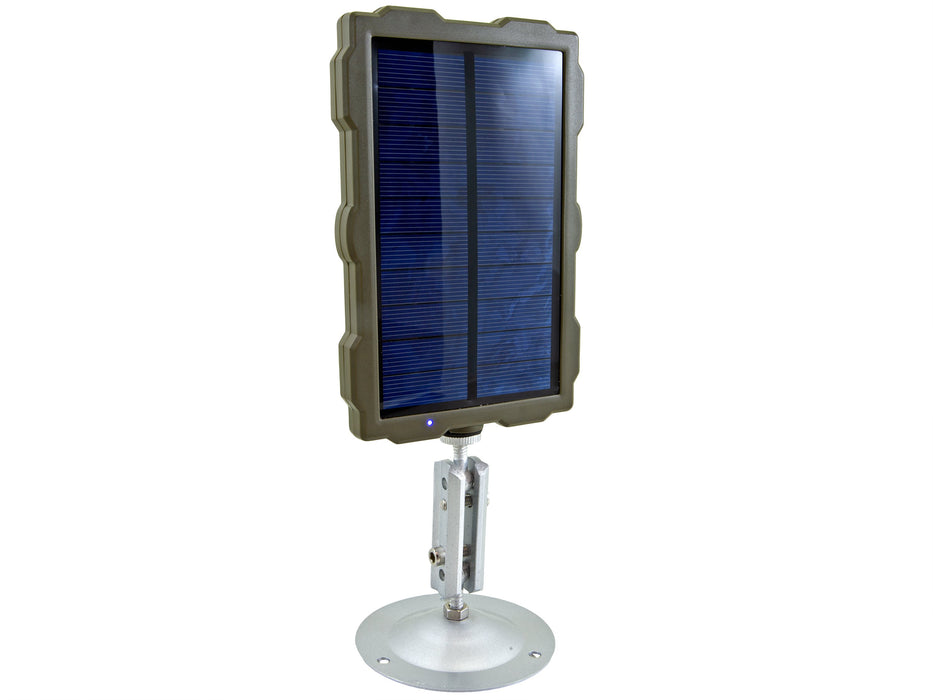 Solar Panel Rechargeable Battery Supply Power for Trail Cameras


This Solar Panel Battery charger allows you to power trail cameras using the sun. You can power trail cameras for up to 5 hours in the day simply using the integrated rechargeable battery in this small device. An external power source can also be used to charge up the internal battery. Designed to be used with our camouflaged trail cameras, this is a handy way of providing another power source to your camera.
Power Trail Cameras
This solar panel with its integrated battery is designed to power all standard trail cameras.
Solar Panel
Using the solar panel, the internal battery can be charged within a day of good sunlight.
Integrated Battery Charger
Power is stored using a Lithium-ion battery integrated within the panel.
Recharge from an external source
You can also recharge the battery using power from another source using the input cable.
Suitable for outdoors
This panel is good to be used outdoors thanks to the IP56-rated casing.
Easy Mounting

All accessories are included to make it easy to mount up the panel where you need it to be, including an adjustable strap and metallic stand.
What's included
1x Solar panel with integrated battery

1x DC input cable
1x DC output cable
1x Stand
1x Adjustable strap

Screws and fixings
User manual
Max. solar charging power: 1.5W
Max. solar charging current: 300mA
Battery capacity: 1700mAh
External charging input: DC 5V 300mA
Maximum output: DC 6V 1500mA
Recharge time: One day under daylight
Battery life: 2716 video clips during the day or 458 clips at night (5 sec clips)
Max. battery duration: approx. 5 hours during the day, 80 minutes at night
Operating temperature: -10 to +40C
Storage temperature: -20 to +60C
Service life: 3 to 5 years
Dimensions: 158 x 102 x 14 mm
Weight: 188g
Certification: CE, RoHS, FCC