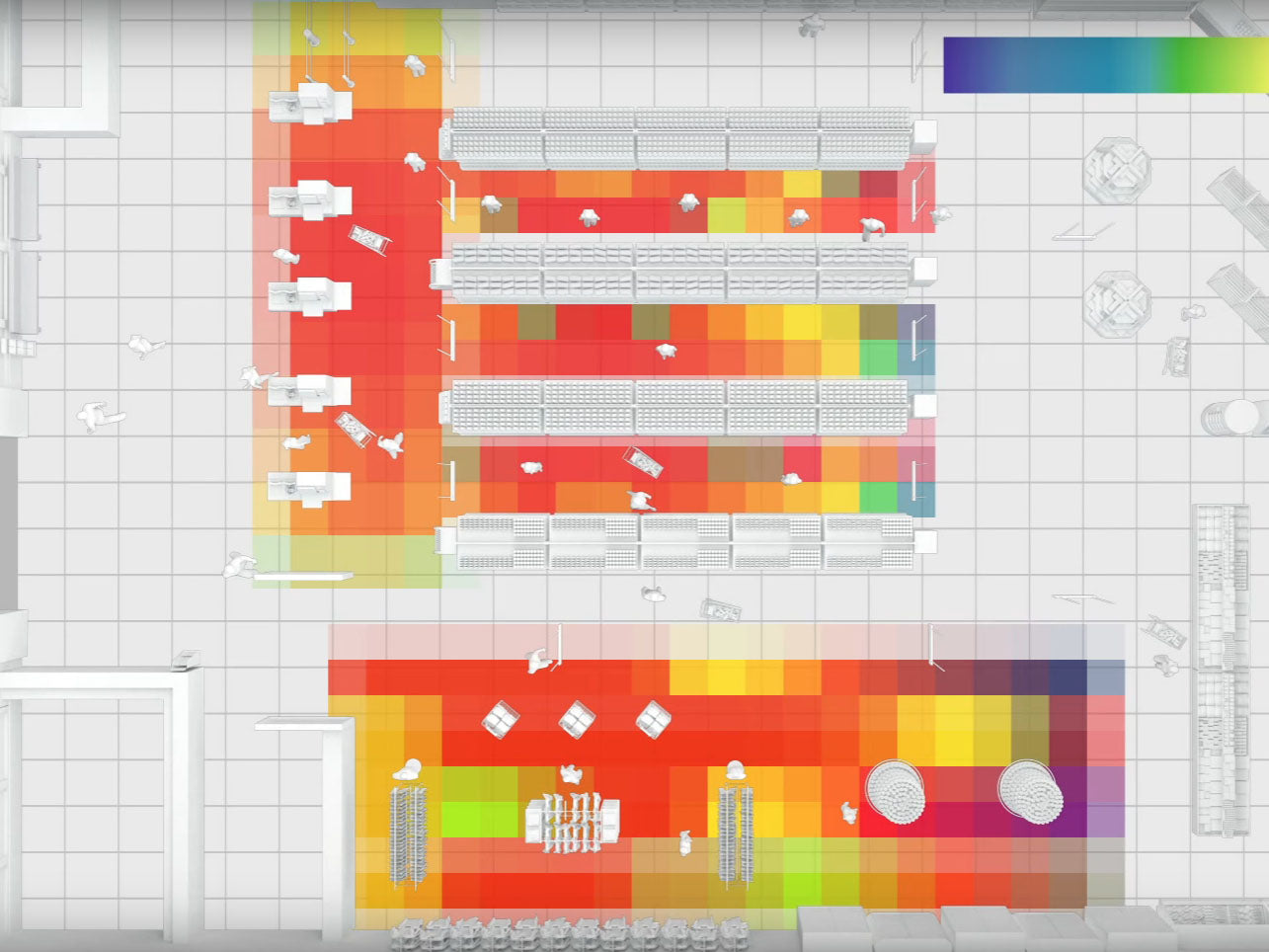 Learn about Hikvision's Smart Video Content Analysis Features
Nobody likes trawling through hours of footage where nothing useful can be found. However, this is a serious issue when searching for evidence of a break in, or to track down a suspect that may have been caught on camera. For many years now, motion detection has been an essential feature on CCTV recorders helping ensure footage is recorded when there is something happening, such as an intruder walking through your property. In practice though, motion detection cannot discriminate between a human and a wandering cat – or leaves blowing in the wind – and so these less crucial events can still trigger recording. Likewise, scheduled recording can limit recording to certain hours of the day, but it is not very useful if you want to be monitored 24/7. This is where Hikvision's smart video content analysis steps in. Their professional range of IP cameras have a vast array of new smart functions that can help trigger recording & alarms or to gather additional data. Hikvision has led the way in developing this technology, deliverable for a wide range of applications and environments. These can help turn a passive CCTV system into a very clever and interconnected solution.
Behaviour Analysis
Behaviour analysis smart features go far beyond motion detection, using advanced processing and algorithms to monitor what is happening within the camera's image. These can be entirely set up by the user directly on the NVR, or software for each camera. It is important to note that not all cameras will have every feature available at their disposal. The camera system uses background modelling technology that creates a static background in the camera's image and detects and monitors moving objects across the top of this. Advantages to this approach to intelligent video analysis are that it is highly sensitive and can be fully customised to the requirements of the end user. One thing to note, however, if you want to be using behaviour analysis on certain cameras you need to make sure that they have consistent lighting conditions, and that is there should not be any sudden changes in light levels or strong backlighting. Avoid reflective scenes such as areas with a large amount of glass or reflective metal. In addition, try not to use behaviour analytics on cameras pointing at busy scenes, such as lots of trees and crowded areas.
Here is a breakdown of some of the different behaviour analysis smart functions available:
Line Crossing
Line crossing detection allows for recording or alarms to be triggered when a subject crosses a defined line in the camera's image. This feature is recommended for monitoring the entering and exiting of people or objects across a threshold, especially in outdoor areas. This is therefore ideal for monitoring perimeter fences, walls and car parks, where you're interested in capturing subjects moving in and out of an enclosed area. Another benefit of line crossing is that it prevents accidental triggering by moving objects that do not cross the line.
Region Detection
Unlike line crossing, Region Detection allows you to define a four-sided box within the image. If a subject enters and/or leaves this zone recording or an alarm is triggered. This allows you to prevent nuisance triggers, such as cars travelling across the camera's field-of-view in the distance. Region Detection is ideal in situations where you want to keep an eye on who is entering and exiting specific restricted areas within a room or to monitor people arriving and leaving your premises outside your entrance.
Intrusion Detection
Intrusion Detection is like Region Detection in that it tracks subjects within a specified area. The difference here is that it will only trigger when a subject has remained within the zone for a pre-defined amount of time. Anyone loitering in an area where they shouldn't will be detected by this mode, and events can be triggered as required. For use indoors, this mitigates against problems with using region detection in a small room where the subject is 'too big' to enter and leave the zone.
Unattended Baggage & Object Removal
Once configured, the camera can detect if an object has been left behind by a subject and, conversely, if an object has been taken from the scene. The benefits of this feature for security are clear. In the most extreme example, it can help to detect if a malicious package has been planted in a public space. In the case of object removal, this feature can help protect valuable objects, like your prized museum exhibit and trigger an alarm if the camera sees that the object is no longer there.
Facial Recognition
Similar to detection modes familiar to anyone with a consumer camera from the past few years, facial recognition will automatically recognise when there is a human face in the frame. It can then dynamically record snapshot images of each face and logs a record in the database for future reference using the timecode of the footage. This enables the system to accurately track the presence of people seen by the camera.
ANPR
ANPR stands for Automatic Number Plate Recognition and is a specialist feature for monitoring cars entering and leaving your site. The advanced software can detect number plates and then capture the registration of the vehicle separately to any recorded footage. This technology is already used widely on motorways and in car parks and is very useful if you have a high volume of vehicles visiting your property. When paired with the right hardware, it even lets you set up an automated gate to allow – or prevent – entry to your site based on the car's registration. As this is a somewhat niche feature, it is only available on certain cameras such as our Darkfighter 2MP bullet.
---
People Counting
Hikvision's People Counting technology takes us from the realm of 'traditional' CCTV systems to enterprise solutions. As the name suggests, People Counting can calculate the number of people entering and leaving your building and can compile reports across different time periods so that you can quickly get accurate and useful data on visitor volumes. This is a killer feature for retail where shops, supermarkets and shopping centres require precise data on who is visiting their business at what times. This setup requires a specific type of smart IP camera with SD card slot for recording data and separate sensor(s) to detect the presence of humans. People Counting works best when the camera and sensors are positioned at a main entrance or doorway.
Heat Mapping
Another advanced feature that is beneficial for retail is Heat Mapping. This helps retailers determine the time shoppers spend in different areas of the shop, identifying any hot spots or dead zones. Heat mapping allows you to produce reports where a colour overlay on top of the image indicates a number of people traffic in every area. This covers a spectrum from red, meaning high traffic, all the way to blue, indicating low traffic. Data on the location of people across a long-time period, such as a month, can help a retailer can use this data to plan their shop layout and where to place key items, finding any pinch-points or seldom visited areas.
---
SpyCameraCCTV is a Hikvision Authorized Sub-Distributor
Based in Bristol, we are an authorised distributor of Hikvision equipment, cameras and DVRs supplying homes and businesses in and around the South-West of England. We, therefore, have an enormous range of CCTV equipment that can be delivered to your door next working day. As a partner, we have access to the latest equipment at unbeatable trade prices. For expert advice and access to the widest range of cameras and recorders available, just contact our sales team.