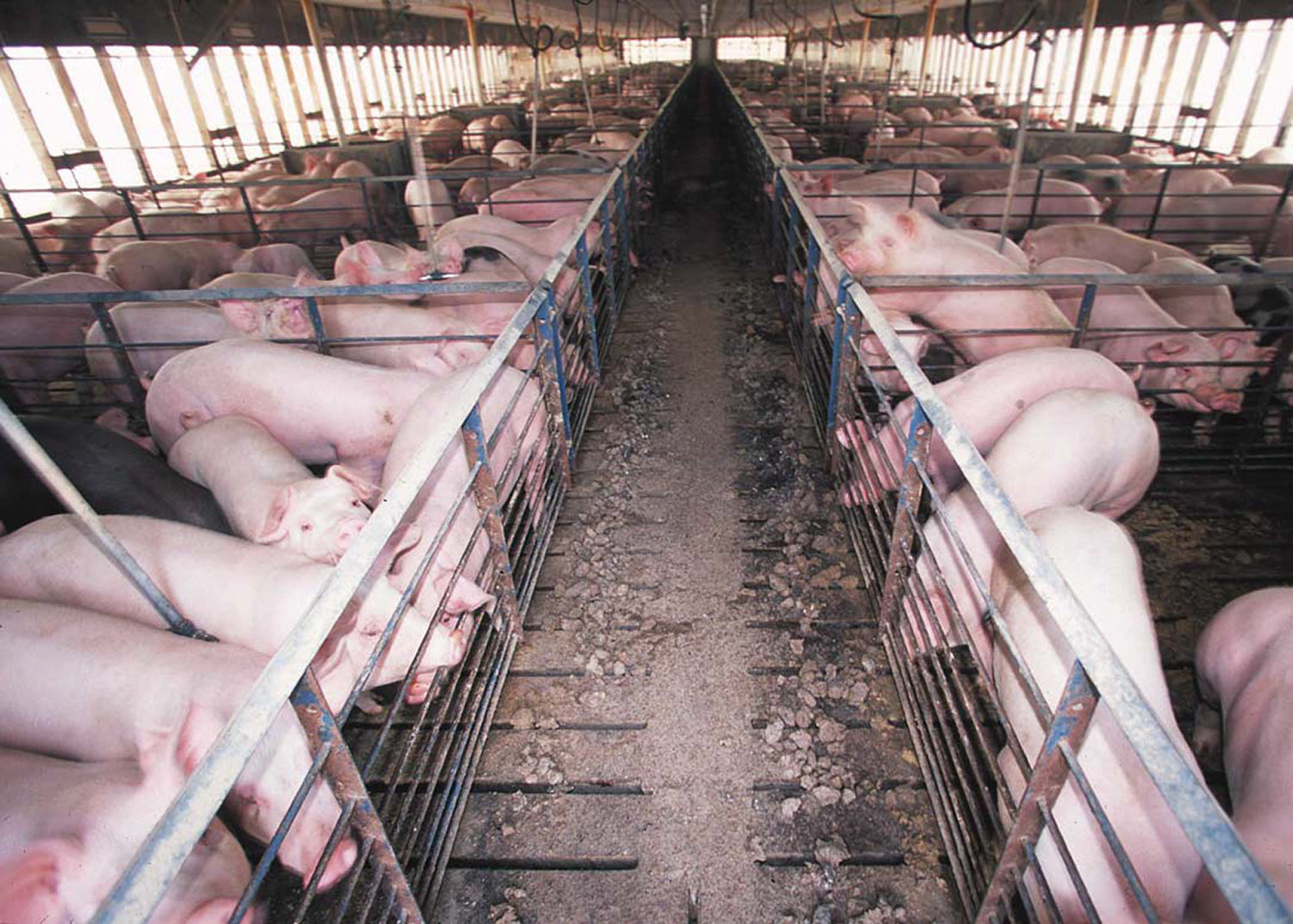 Government to mandate CCTV in slaughterhouses
Environment Secretary Michael Gove today announced plans for new regulations enforcing the use of CCTV in abattoirs in England. The plans, to be phased in over the next year, are part of a larger consultation and update of animal welfare regulations, that aims to bring codes in line with the latest recommendations from the scientific and veterinary communities. Breaches for the new regulations could result in the revoking of licences, or even a criminal investigation. Enforcing the use of CCTV for slaughterhouses by law is seen by many as one of the best ways to independently ensure that companies and workers are adhering to animal welfare regulations, and has been a solution promoted by charities and industry bodies for years. The government had previously supported a voluntary scheme for CCTV installation, however many had criticised the rate of uptake, with FSA chairwoman Heather Hancock suggesting the scheme had reached a "plateau".
Campaigning for change
This has been something of a long-running fight for many in the industry, and we've written before about the campaign by Animal Aid to make CCTV mandatory in abattoirs. Whilst slaughterhouses and companies transporting livestock already had to abide by strict codes of practice, these have often been poorly enforced. Animal Aid had highlighted this with 2 year investigation, recording breaches of code in 8 out of the 9 locations recorded. Even worse, the recordings uncovered horrific abuse of live animals. As recently as April this year, rights activists were in outcry when a worker escaped jail after being secretly filmed stamping on and throwing calves on a Somerset farm. Once the law comes into force, it is hoped that incidents like these can be prevented outright. Isobel Hutchinson, Animal Aid's director, released a statement on Friday morning saying that "After many years of campaigning for mandatory, independently monitored CCTV in slaughterhouses, we are greatly encouraged by this news."
"A Global Leader"
The announcement of the new regulations comes at a sensitive time for the farming and food production industry. Much of the regulation governing food safety and animal welfare has historically been driven by the EU, and concerns have been raised as to whether standards would drop after we leave the Union. This was highlighted last month after a panic in the press over whether the UK would have to accept lower quality Chlorine-washed chicken as a condition of any future trade deal with the United States. Gove was keen to use the news – a fulfilment of a Tory manifesto promise – as evidence that the government was not engaging in a regulatory race to the bottom. "We have some of the highest animal welfare standards in the world and the actions I am setting out today will reinforce our status as a global leader…As we prepare to leave the EU, these measures provide a further demonstration to consumers around the world that our food is produced to the very highest standards."
The new regulations were a pretty easy PR win for the government, as they were supported by everyone from the Food Standards Agency, to the Supermarkets, who had previously called for similar legislation. As inflation continues to bite however, and newspapers fill up with headlines about soaring produce prices, it remains to be seen whether the government will be tempted to slash red tape at the expense of standards.