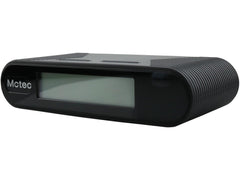 Unveiling the Power of Covert Cameras: Pinhole Cameras, Disguised Cameras, and More
In the world of surveillance, sometimes the best approach is to keep a watchful eye without raising suspicion. That's where covert cameras come into play. These discreet devices, such as pinhole cameras and disguised cameras, blend seamlessly into their surroundings, capturing crucial footage without detection. In this article, we will delve into the world of covert cameras, exploring their features, applications, and the wide range of options available at SpyCameraCCTV.com.
Covert cameras, such as pinhole cameras, disguised cameras, and other discreet devices, offer an invaluable solution for covert monitoring in various settings. At SpyCameraCCTV.com, we provide a wide range of covert cameras and accessories to cater to your specific surveillance needs. Explore our selection of covert cameras, enhance your security measures, and discover the power of discreet surveillance.
Visit SpyCameraCCTV.com to explore our range of covert cameras and related products, and embark on a journey of covert surveillance like never before.