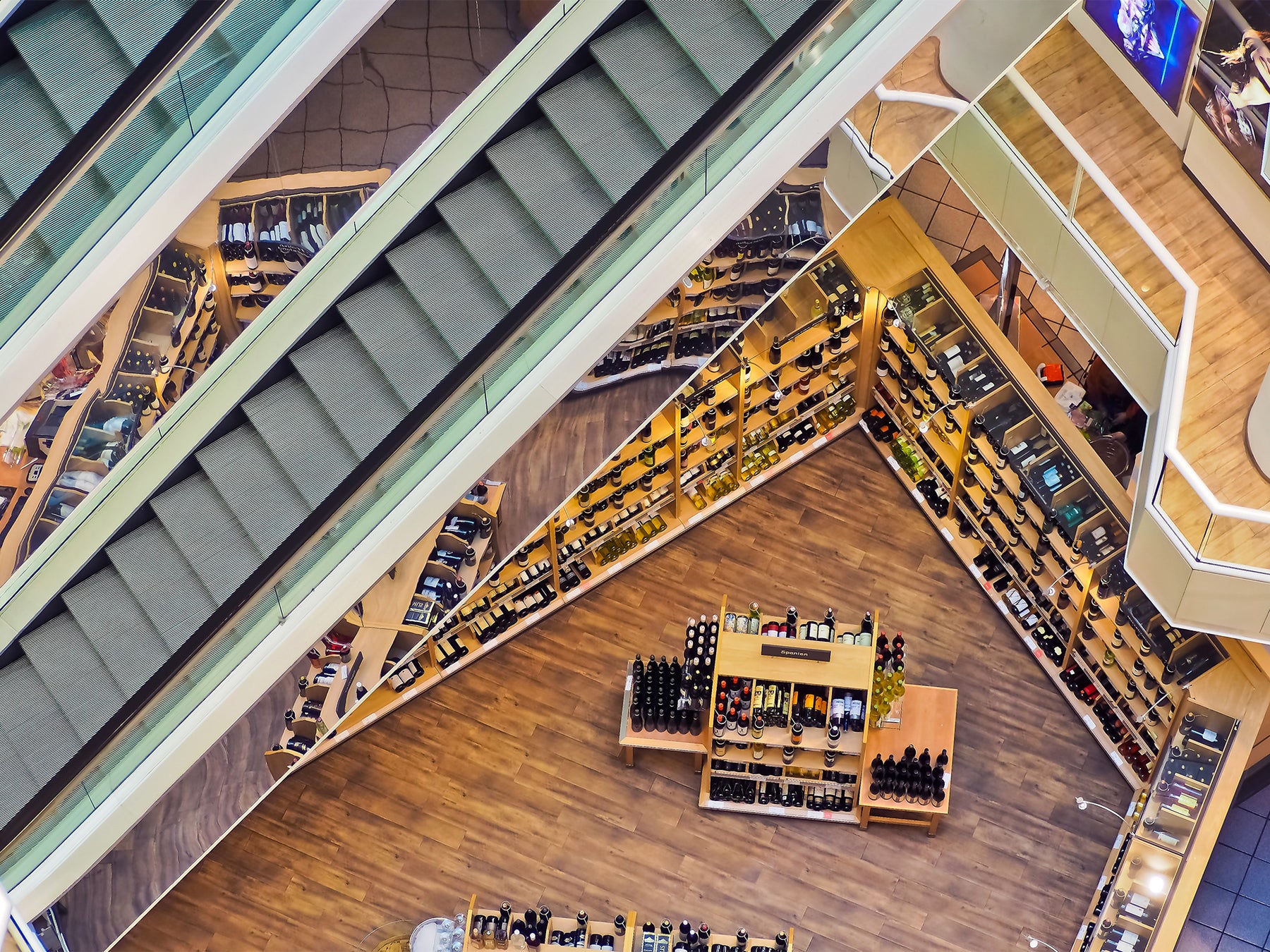 Using CCTV for Retail Heat Maps
Retail is detail, the old adage goes, and when it comes to brick-and-mortar retail, no detail is more important than footfall. Having detailed information on customer traffic can help inform so many decisions when managing a shop, from where to merchandise items that need to be pushed, to working out common customer paths around the shop, and working out what times of day need the most staff on the shop floor. Up until recently, it was difficult for small, independent shops to gain this kind of detailed customer information. Hikvision's IP security systems, however, can easily be used to create heat maps, providing all of this information right at your fingertips-
What are heat maps?
Heat maps are created by software that analyses a video image, and tracks where subjects walk throughout the frame. By reviewing activity over a long period of time, the software can add a coloured overlay to the image that shows footfall and activity at a glance. Previously, companies have needed to invest in hugely expensive software packages to get this type of data and integrate it with their CCTV. The real genius of Hikvision's heat map feature, is that you can set it up using nothing but a single camera, and their free iVMS-4200 software package.
Creating heat maps with iVMS-4200
Due to the extra processing power required, only specific camera models – such as their 12MP fisheye camera seen above – currently offer this function. As the IP camera has a built-in processor, this means that you don't even need to connect it to an external device like an NVR, however you will need a MicroSD card to record footage. The camera connects firectly to your network via an ethernet cable, and is then configured for remote access, letting you log in and view footage from a PC anywhere in the world. The iVMS software can be used to remotely control a host of smart analytics features such as intrusion detection and even face detection.
Hikvision's IP cameras are some of the easiest on the market to get up and running, but we also offer our Bronze support service for customers who don't want to spend time delving in to network settings. With this service, one of our helpdesk team can remotely log into your computer at a prearranged time, and configure all of the settings for you. All you need to do is make sure it's all plugged in, and then sit back with a cup of tea whilst it's sorted for you!
Once the software is up and running, it's a simple matter of selecting the time period over which you want to run the report, letting you view data at a glance from a day, week or month. As well as an overlay on the image, the software can also produce graph, showing the levels of activity over the course of a set time period. This is perfect for checking when in the day your property sees a rush of customers, or how traffic varies throughout the month.
How can you use the data?
There's a host of ways you can easily leverage this information to improve a shop's performance:
Guide customer's paths with popular items. There's a reason supermarkets always put the milk and fresh produce at the back of the shop – it's because they know that customers will always be looking for them, so it placing them at the back pulls them further into the shop, and past promotional stands. Data from the heat map can help you establish what areas are going unnoticed, and what products could tempt customers.
Ensure resources are used effectively. The time heat map can help you work out peak hours and days, so you can be sure to have enough stock to sell, and enough staff to sell it!
A/B testing. Websites are often able to show certain visitors an updated page, and then compare it with data from the original page, in order to check whether a change is beneficial – a process known as A/B testing. Heat mapping lets you do this in a physical store, gathering data over a set period, then making a change to your shop's layout, and gathering data again for comparison.