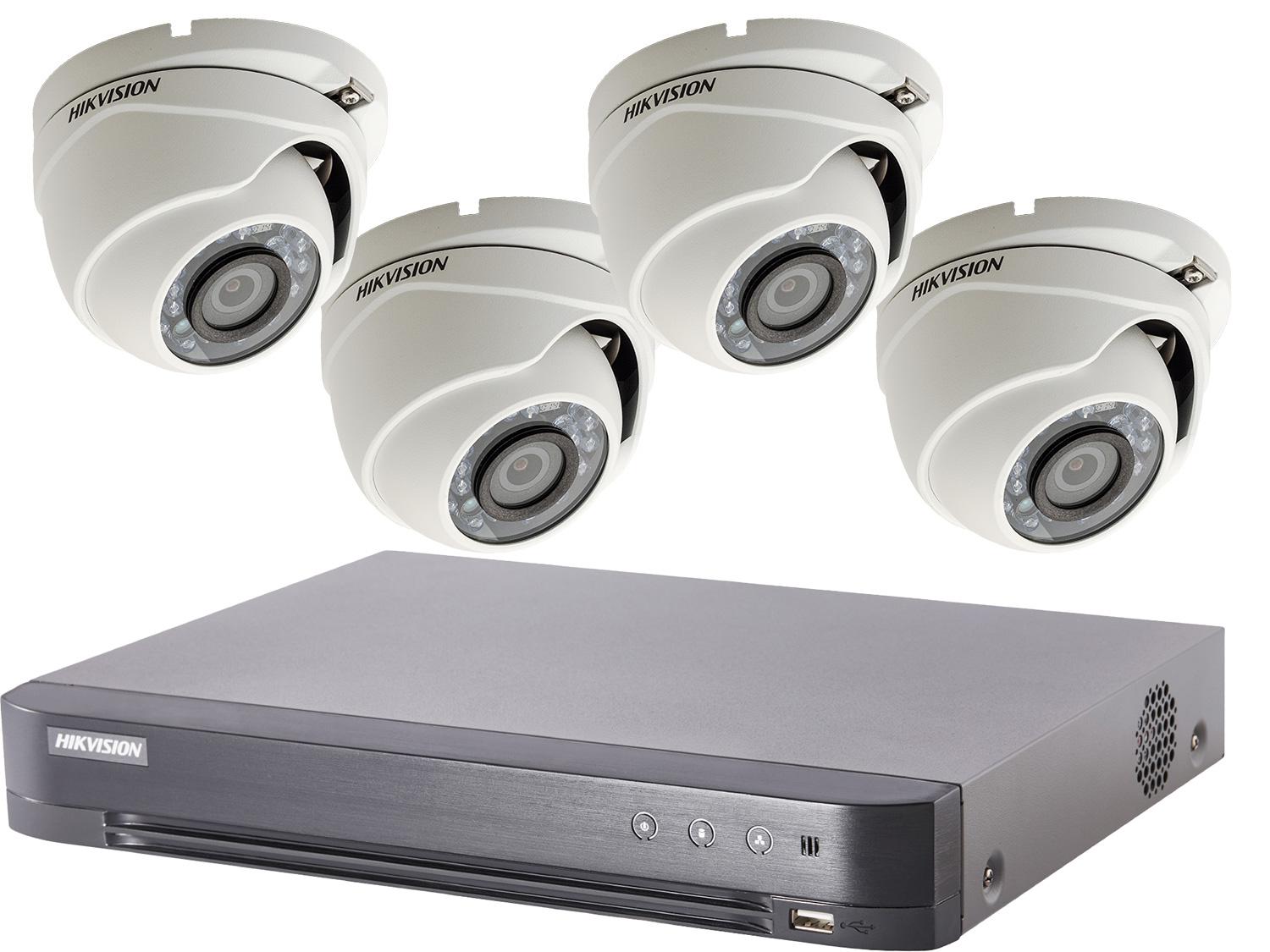 What is Power over Coax (PoC)?
One of the biggest choices to make when deciding on a new security system is deciding which of the two major CCTV technologies is best for you. HD-TVI cameras offer a simple plug-and-play setup, with compatibility for many types of legacy systems. IP cameras, meanwhile, offer the highest resolution on the market, with the trade off of a more involved configuration that often requires knowledge of networking. Despite this complexity, one huge advantage that IP cameras have traditionally had for installers was the ability to use PoE, or Power-over-Ethernet. This means they can draw power from the same ethernet cable that they use for data, so you only have to run one cable out to each camera's location, and they don't need separate power supplies. Because this makes it so much simpler to run cables, many installers opt for IP equipment in spite of the more involved configuration.
Introducing Power-over-Coax
With the introduction of their Turbo HD 3.0 range, Hikvision have unveiled a technology that looks set to change all this. The new range of HD-TVI cameras now feature Power-over-Coax (PoC). This means they can draw all the power they need from the same twist-fit BNC connector that they use for video output. This is truly revolutionary, as it means – for the first time – full HD analogue cameras can be installed using only a single cable connection, with no need for a dedicated mains power supply. All that's required is for the cameras to connect into the back of one of their range of PoC compatible DVRs.
What's great about PoC is that it doesn't need any specialist cabling, any industry standard RG59 coaxial cable should do the trick. This means that many customers with existing CCTV systems in their homes can upgrade the cameras and recorder without needing to run a new set of cables around their property. Many CCTV cables are sold as "shotgun" cables that run power and RG59 next to each other. These are still perfectly compatible with Power-over-Coax, it just means you don't need to use the power section, and this can usually just be pulled away without any special tools if it's in the way.
Another benefit of Power over Coax is that it can greatly increase the length of cable over which you can run the camera. Whilst we don't recommend running cables to high resolution TVI cameras over more than around 80m in length without special equipment, PoC extends this distance to up to 200m! This provides a wired option for many applications that would have previously needed to use a lower quality, less reliable wireless connection.
So it's great for everything, right?
Almost! There are some specific situations however, where a separate power supply is still the best option:
Most obviously, this system requires the use of one of Hikvision's newer PoC compatible recorders. So if you're looking for a way of connecting a new camera to an existing DVR system, then PoC will likely not be an option
Power over Cox requires a direct wired connection to the back of the recorder, so any system that uses wireless transmitters – or uses a camera that just connects to a monitor – will still need a dedicated power supply
Despite these exceptions, PoC is a versatile new system, that provides a new tool for installers or DIY users looking to set up a hassle free, plug and play CCTV system. Not only that, but the latest Hikvision HD-TVI cameras boast resolutions of up to 5 megapixels, so you can be sure that you're not losing out on any detail!