Outdoor Metal Arm Bracket for Hikvision PTZ Domes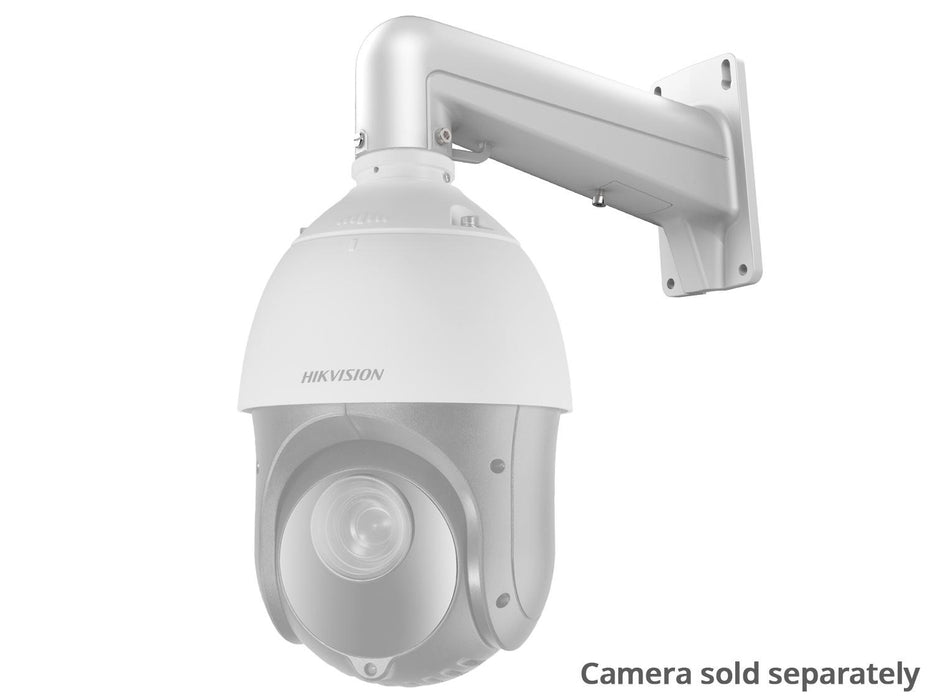 Outdoor Metal Arm Bracket for Hikvision PTZ Domes
Product Code:
DS-1602ZJ/WALL
PTZ Wall Bracket
Easy solution for mounting a Hikvision dome PTZ camera to an internal or external wall.
Fully Water Proof
Completely protects cables and electronics, letting you install the camera in exposed locations.
Aluminium Construction
Spray coated Aluminium alloy bracket is resistant to corrosion and vandalism.
Arm Bracket
Holds the camera away from the wall, allowing 360 degrees of free rotation.
What's in the box?
1x Hikvision PTZ arm bracket
This heavy-duty arm bracket is perfect for mounting a Hikvision dome PTZ camera on any interior or exterior wall. The bracket is hollow, protecting the cables that connect the camera to your system. It's made from coated Aluminium alloy, providing complete protection from the elements.
The bracket is designed to hold the camera clear of the wall, allowing a complete 360 degrees of rotation for complete freedom of movement.
Bracket Type: Wall mount
Colour: White
Compatible Camera Models: HKIP2100PTZ HKIP2100PTZL
Material: Spray coated Aluminium alloy
Dimensions: 97x182x305mm
Weight: 1050g