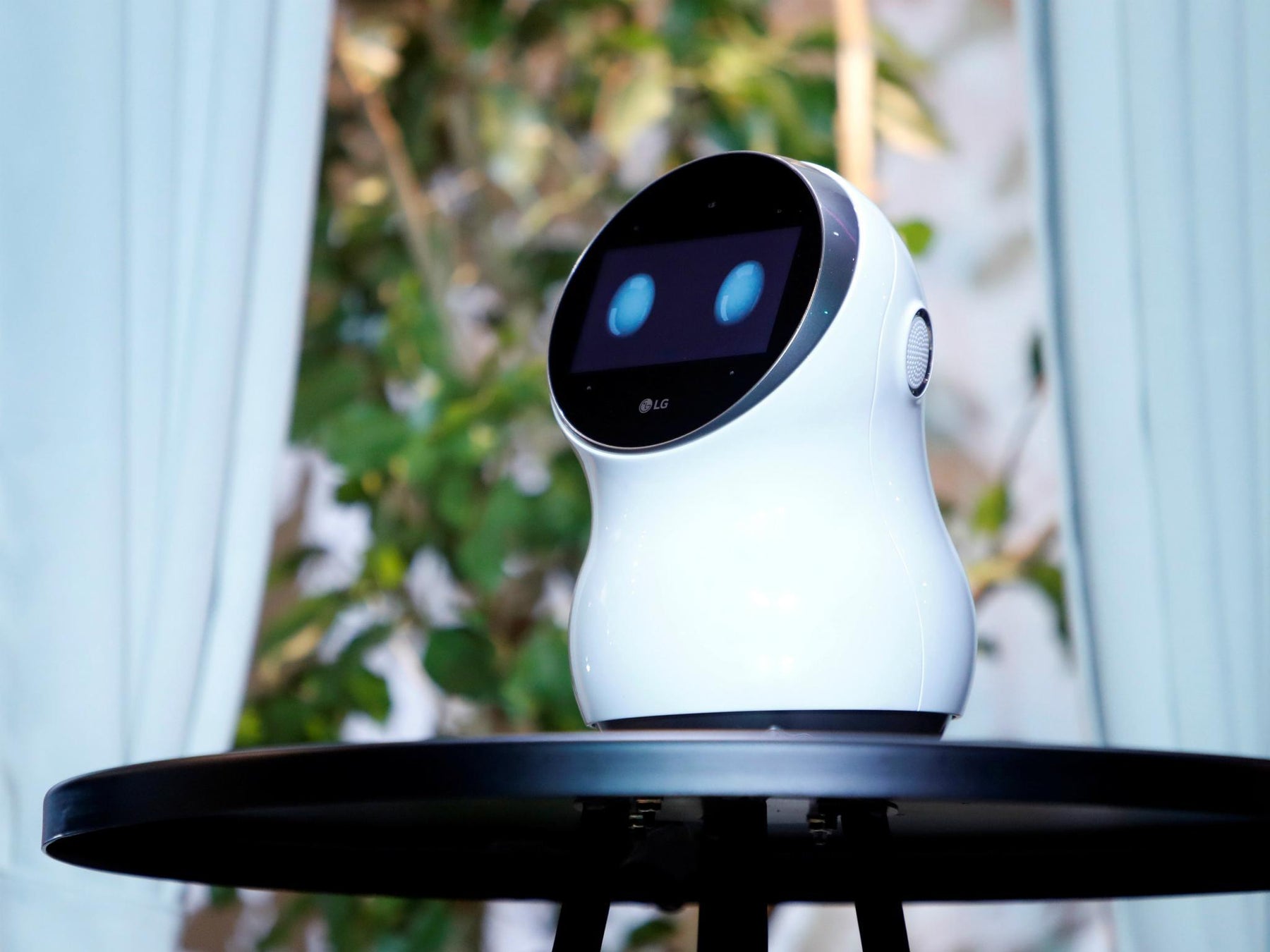 New Security Tech Trends at CES 2018
January has rolled around again, which means the great and good of the technology world are congregating in the gleaming showrooms of Las Vegas for the annual Consumer Electronics Show, the palce for the flagship brands to launch the next pieces of shiny, disruptive hardware. As ever, SpyCameraCCTV were there for the whole weekend, hobnobbing in the private networking events, getting hands on with bleeding edge prototypes, and stealing fistfuls of shrimp & champagne from towering buffets.
Well….in spirit, at least. In reality we followed it online like everyone else, but we did put some Elvis on the office speakers to get that Vegas feel. Despite being on a different continent, however, we still sifted through the flood of coverage for our annual rundown of the latest moves in the tech world, and – more importantly for you guys – how likely they are to make waves in the security sector in the next few years. So, just what were the hottest security tech trends at CES 2018?
Voice Assistants now run the world
If there was one unifying theme to the offerings from the big manufacturers this year, it was the utter ubiquity of voice assistants. For many, Amazon's Alexa series proved that AI powered assistants could prove a mass market hit outside of the smart phone world, and won over many users who had found the idea of speaking to their appliances a bit too…"black mirror". As a result, the show boasted voice controlled upgrades for everything from showers to microwaves. Amazon's system has obviously stolen a step on the rivals such as Google Home, however, this hasn't stopped manufacturers from churning out a range of in-house alternatives, from Samsung's Bigsby, to LG's (apparently temperamental) Cloi. Whilst this is inevitable, it does raise the unpleasant possibility of having to manage multiple AIs in your home like a group of uncommunicative children.
Relevance to the security industry: 8/10. This technology is becoming so ubiquitous, that it's already sneaking it's way into alarm systems from manufacturers such as Honeywell. It looks less likely to make a mark on commercial CCTV systems, but could be very attractive for home users. Ironically, one big impact it could have on the world of security is not a positive – in an age when every institution is at risk of malicious hacking, many have suggested that having a speaker constantly listening and sending audio data to the cloud could have dangerous consequences. This would only get worse as the technology filters down to smaller manufacturers with less universal software standards. Maybe in a decade's time people won't laugh suggestions that their microwave is being used to spy on them…
Cuddly Security Systems
This trend is not really brand new, but it's certainly becoming more prevalent. Since the arrival on the market of basic home security offerings from companies such as Ring and Nest, security system and alarm manufacturers have been looking to "Apple-ify" their ranges, moving from clunky and stern hardware, to smaller, sleaker devices that are more attractive to DIY users. A great example of this is the new range from SimpliSafe, which has been totally redesigned for a more user friendly look. Ring themselves are also looking to aggressively expand their range, stepping on the toes of more traditional alarm system manufacturers.
Relevance to the security industry: 10/10. This is not something to look out for, this change is well underway. Now that smartphones provide DIY users with the type of 24/7 monitoring that used to require paid-for services, it's no surprise that the home security market is shifting towards smaller, easy-to-install devices.
Truly Wireless Power
The relentless shift towards wireless, battery powered devices was cemented when Apple ditched the headphone plug on the iPhone 7. Despite the promise of freedom, this inevitably means a strict regimen of charger management. Even tech that promises "wireless charging" still needs to be placed on a dedicated mat. Well, that used to be the case, at least. Two rival companies have used CES 2018 to debut power-at-a-distance wireless charging technology, that can power devices from a few inches to dozens of feet away, all without needing line of sight. Energous and Powercast are both certified by the FCC to send power to multiple devices using RF waves, with both companies set to start production this year.
Relevance to the security industry: 5/10. This technology certainly has huge implications for the sector, whether it's powering alarm sensors, or wireless cameras. It's unlikely, however, to have much of an impact in the short term, as the current designs only charge devices within a short range, with the amount of power transmitted falling away with distance.
Move over VR, we like AR now
Much like the first wave of virtual reality in the 90s, it seems like the initial excitement over the most recent generation's offerings has not made a huge dent the mass market. Despite the popularity  of devices like the PS VR and Oculus Rift, there was a notable lack of new VR equipment at this year's show, and the general consensus was that it would remain the preserve of gaming enthusiasts and specialist industrial users. The big push this year has been for Augmented Reality devices. Instead of creating an entire field of vision on a screen, they use specialist projectors or glasses to overlay graphics into your normal vision. Whilst Google Glass tried this several years ago with mixed results, new devices such as the Vuzix Blade, and Digilens' MonoHD motorcycle helmet display show that the technology is moving to less awkward and more sleek designs.
Relevance to the security industry: 2/10. This perhaps has some possibilities for snazzy overlaid CCTV footage for high end, military uses. I can't see it finding it's way into many consumer CCTV systems, though.
5G moves forward
This is another technology that has been bubbling away in development for a while, but service providers at CES promised that the fifth generation wireless network will finally see a partial rollout ;ater this year. The technology promises improved coverage and speed allowing use for a host of new applications. We're still a good way away from full scale implementation, but this will no doubt have a huge impact when it see the light of day.
Relevance to the security industry: 8/10. This could be used in a wide range of devices, from entry sensors to remote cameras, potentially replacing wifi transmission.
Chuck out your old TVs!
As is the annual tradition, there were a vast range of new TVs on show, so now's the perfect time to chuck that old piece-of-crap 55″ 4K OLED junker that you're embarrassed to let the neighbours see. New options included 8K models from LG, Samsung's OLED-beating "MicroLED" technology, and even a rollable screen.
Relevance to the security industry: 7/10. Hikvision is driving the market with high megapixel count IP cameras, capturing incredible levels of subject detail. It's actually one of the most viable uses for an 8k display in the short term, as it will be a while before Netflix and Blu Ray's support the format…
New sensor designs
After last year's show, we talked about Sensor Fusion – the idea that combining data from multiple types of sensors can provide huge increases in accuracy. This was being seen in everything from self-driving cars to Amazon's new concept physical shop. This year, we are seeing a range of new sensor designs. Most interesting was new tech from a company called Vayyar, that uses an array of shortwave radio tranceivers to as an imaging device, tracking objects in an area without the need for a camera. It's so accurate, that it claims to be able to track the heartbeats of a person sleeping on the other side of the room. Whilst the product is still in development, it has a huge range of potential applications.
Relevance to the security industry: 9/10. As these types of technologies get more established, it's inevitable that they will be used for security applications. The interesting thing to see, is whether they supplant existing CCTV designs, or compliment them
Self-Driving Cars
This has been a cause-celebre in the tech world for a few years now, having been proclaimed the solution for everything from congestion to road accidents. This vision continued to creep closer to reality at CES 2018, with demos including Ford's self driving test vehicle, and BMW's concept car.
Relevance to the security industry: 4/10. Whilst this is not directly relevant, it's easy to imagine how CCTV could integrate with a self driving road network. Combining an ANPR camera with the new vehicles has huge potential, for example directly controlling access to a property.