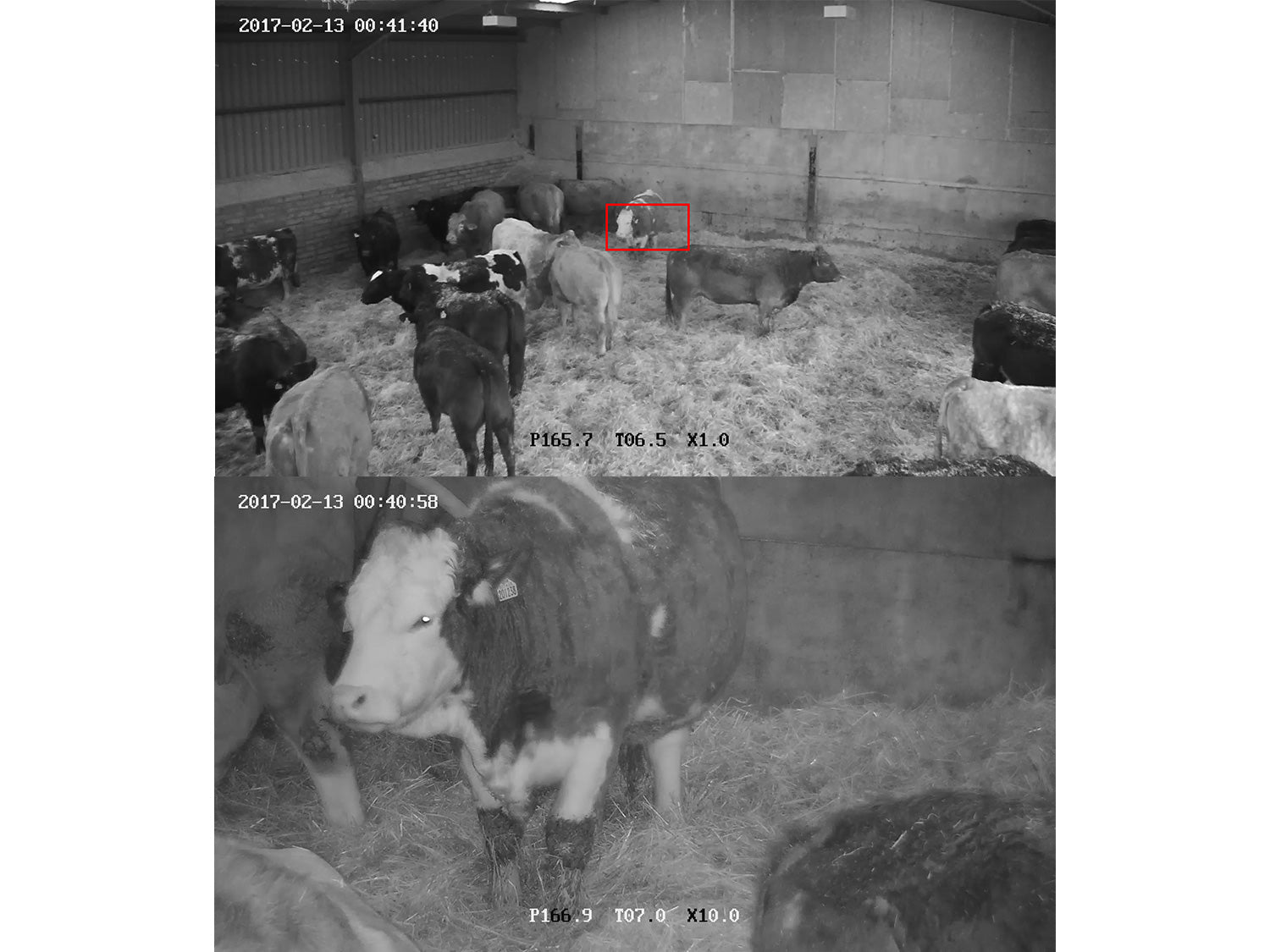 Where to start with our Farm Camera Kits?
SpyCameraCCTV has been designing and selling bespoke camera systems for farming applications for almost a decade. In this time we have used our experience to put together a wide range of ready-made farm camera kits, all using long range wireless transmitters, perfect for sending video across large properties and fields. These unique products let you monitor livestock from across your property, all from one central location, saving you time and stress in some of the most difficult times of year.
With our range of kits expanding over the years, we now have solutions for a huge range of potential scenarios. A side effect, however, is that it can sometimes be a bit daunting to figure out which one fits your needs most closely. Because of this, we have put together this extensive guide to our range, helping detail some of the differences in the kits. All of our farm camera kits break down into one of three general applications:
Livestock Breeding kits – We sell these for a couple of different applications – notably foaling and lambing – however they all work in a similar way, and can generally be used for the same applications. They all use professional quality CCTV cameras, which are then wired into powerful wireless transmitters to send the video back to your house. You can then watch live images of the animals from the comfort of your sofa, saving the need to run out into the cold every half hour! Some of these kits will also have audio, letting you listen out for animals in distress. Importantly, these kits are designed for watching live, so they do not include CCTV recorders as standard.
Calving Camera Kits – These are very similar to other livestock breeding kits, in that they allow a live view of your animals. The difference however, is that they use much larger pan, tilt and zoom (PTZ) cameras that can be remotely moved to look at different areas of a larger calving barn. The kits are a bit more expensive, but they let you monitor large spaces that would otherwise need multiple cameras.
Farm Security Systems – While the two previous types of kit are fantastic if you need to keep an eye on animals, they are not designed to record footage. This means they are not really ideal if you want to protect your property from theft or vandalism, or to provide evidence to police. For these applications, our farm security systems use the same long range wireless technology, but also add a professional grade CCTV DVR to record footage for weeks at a time.
Within each of these categories, we have kits that also use two different types of camera technology:
Analogue Cameras – These are "traditional" plug and play CCTV cameras, that simply connect to the transmitter using a coaxial video cable. They're great if you don't need incredibly high resolution, and just want a simple camera system to plug into the back of your TV.
IP Cameras – This is a slightly newer technology, with digital cameras that send data down the same type of network cable that your internet uses. They can record in much higher resolutions, and use transmitters that can send the signal much, much farther than analogue equipment – up to 3km in direct line of sight! The downside is that they need a more involved set up, and you can't simply watch them on your TV without using an additional box. They are perfect, however, if you want to watch your animals on a tablet, PC or smartphone.
So, with this in mind, here's our complete guide to our farm and livestock CCTV kits…
Livestock Breeding Kits
Digital Wireless Foaling Camera Kit with Audio
Camera Type: Analogue
Number of Cameras: 1
This was one of our first livestock breeding kits, and it's affordable price and plug-and-play setup means it is still one of our best cameras. The kit includes one camera, a transmitter & receiver pack, and a CCTV microphone, letting you monitor both audio and video for animals in distress
Digital Wireless Lambing Kit with USB video connector
Camera Type: Analogue
Number of Cameras: 1
This is very similar to the kit above, but adds a USB video connector, giving you the option of watching the animals on a laptop or PC
Long Range Wireless Lambing Camera Kit with 1080p IP Camera
Camera Type: IP
Number of Cameras: 1
This is our first livestock camera kit to use an HD IP camera, letting you watch it live on a PC, tablet or phone. It has a huge 2km range and captures footage in 1080p HD, but has no plug-and-play facility for watching on a TV
4 Camera Quad View Wireless Foaling Kit
Camera Type: Analogue
Number of Cameras: 4

This kit combines 4 cameras with a quad view image processor, letting you watch them all live on a split screen. The cameras connect to the quad processor with cables, then are transmitted using a single transmitter/receiver pack
Calving Camera Kits
Wireless Calving Camera Kit with PTZ Bullet
This was our first calving camera kit, combining a remote control IP camera with Wifi transmitters capable of working over distances up to 2km. The camera can be rotated and zoomed using controls on the PC or mobile app. Alternatively, you can add one of our PTZ joysticks for intuitive, fingertip control.
Wireless Calving Camera Kit with Hikvision PTZ Dome
This pack is very similar to the one above, however it uses an advanced dome camera from leading manufacturer Hikvision. This provides 360 degree coverage, letting it be installed in the middle of your barn.
Farm Security Systems
4 Camera Digital Wireless Farm Security System
Camera Type: Analogue
Number of Cameras: 4
This is probably our most simple farm security system, with 4 cameras that wire in to a recorder, which is then connected to a transmitter. It's a great option if you need some no frills security coverage, and all the cameras will be in the same building
4 Camera, 4 Transmitter Digital Wireless Farm Security System
Camera Type: Analogue
Number of Cameras: 4
Using the same cameras and recorder as the system above, this version adds a separate transmitter and receiver for each camera. This means each camera can be placed at a different location around your farm, all transmitting back to the recorder in your farmhouse
4 Camera TVI HD Farm Security System
Camera Type: HD-TVI
Number of Cameras: 4
This is an interesting pack, as it uses HD-TVI cameras – capable of recording at almost the same quality as IP equipment, but still with the easy plug-and-play installation of analogue. It also uses the same Wifi transmitter as our IP packs, giving it a huge 2km range. The kit has one transmitter, so the cameras need to be installed around a single building
4 Camera HD IP Farm Security System
Camera Type: IP
Number of Cameras: 4
1080p IP cameras mean this kit has the best image quality of all of our farm security systems. They are combined with long range wifi transmitters and a recorder that can work with up to 8 cameras, letting you expand the system at a later date. As with our other wifi systems, this kit has one pair of transmitters, so the cameras should be installed around one building