Lawmate HD Button Hole Spy Camera with 1080p Portable Touchscreen DVR WiFi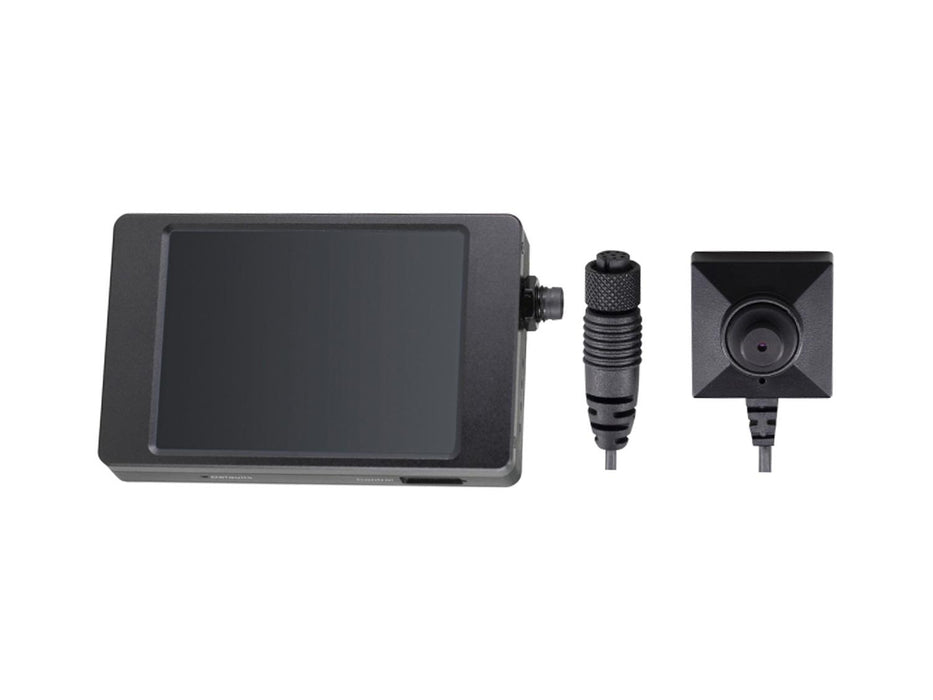 Lawmate HD Button Hole Spy Camera with 1080p Portable Touchscreen DVR WiFi







This portable covert security kit from Lawmate has been custom designed as a body-worn solution for investigators, journalists and mystery shoppers. It features a compact, thin camera that connects to a battery-powered MicroSD DVR.
Body Worn Camera Kit
Includes camera and portable recorder, perfect for applications such as journalism, investigations or mystery shopping.
1080p HD video
The camera records footage in 1920x1080 Full HD, providing detail-packed images
Pinhole Lens
The slimline camera is designed to work through tiny gaps, such as in clothes or fabric
Button Lenses
The kit also includes five-button lenses, that allow you to camouflage the camera
Low Light Sensitivity
Keeps recording in light levels as dim as 0.03 lux, essential for use in poorly lit areas such as bars or pubs
Locking Cable
Connects to the recorder using a lockable 8 pin DIN connector, helping prevent the camera from being accidentally disconnected if tugged
Portable Recorder
The included DR is compact and runs from a rechargeable battery, making it simple to carry with the camera
3" Touchscreen
The recorder features a colour touchscreen, letting you review footage without needing a separate device
MicroSD Recording
Kit includes a 16GB MicroSD card to store footage, however, the recorder can work with cards up to 32GB in size
WiFi Access
Connect to the camera from a nearby mobile device in order to view videos and control recording
Long Battery Life
2200maH battery allows up to 3 hours of continuous recording with Wifi switched off
Motion Detection
Can be set to trigger recording whenever a subject moves in front of the camera, helping your memory card last for longer
What's in the box?
1x 1080p buttonhole camera
1x Mini DVR
1x USB cable
1x DC charger
1x Carry pouch
1x Lithium-ion battery
1x Cable controller
1x MicroSD memory card
5x Button lens options
Quick start guide
The camera records highly detailed video at 1920x1080 resolution, in lighting levels as low as 0.03 lux. The pinhole lens can record through a tiny gap in clothing or fabric, or with one of the 5 supplied camouflage "button" lenses. It connects to the recorder using a lockable 8 pin DIN plug, helping prevent it from getting tugged out accidentally.
The compact recorder is built around a 3" colour touchscreen, providing a quick and intuitive way of editing settings and reviewing footage on the MicroSD card. The kit includes a 16GB card as standard, however, it's compatible with cards up to 32GB. The DVR runs from a 2200maH rechargeable battery, allowing up to 3 hours of continuous recording on a single charge. As well as using the screen, you can also view footage and control settings using a mobile device, thanks to a built-in WiFi connection.
Camera
Imaging Sensor: 1/2.9" Sony CMOS
Video Resolution: 1920x1080
Sensitivity: 0.03 lux @f/2.0
Lens: 4.3mm f/2.0
Angle of View: 78 degrees
Electronic Shutter: 1/8 - 1/30000s
Video Output: 12.C Data
Power Supply: DC 3.3V 220mA
Focusing Distance: 5cm - infinity
Dimensions: 25x25x17mm
Weight: 18g
Recorder
Video Resolution: 1080p 720p WVGA
LCD: 3" 960x480 Touchscreen
Compression: H.264 JPEG
Frame Rate: Up to 30fps
Recording Modes: Standard Motion detection
File Format: AVI JPG
Storage: MicroSD (up to 32GB)
Data Interface: Mini USB 2.0
Snapshot Mode: Available via app
Date/Time Table: YYYYMMDD HHMMSS
Power Consumption: 380mA-440mA (Wifi off Wifi on +80mA)
Battery Input: DC 3.7V
Capacity: 2200maH
Battery Life: 10 mins/GB at 1080p
Dimensions: 5x54x21mm
Weight: 104g