Lawmate Pinhole WiFi 1080p Covert Alarm Clock Camera & DVR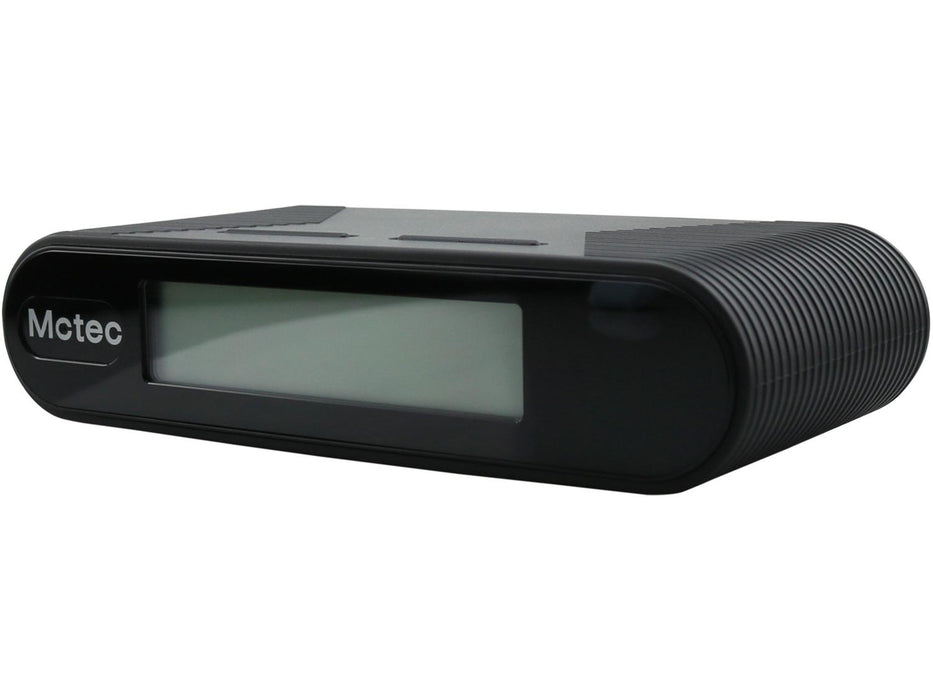 Lawmate Pinhole WiFi 1080p Covert Alarm Clock Camera & DVR








Do you need to protect vulnerable elderly parents that keep missing jewellery and you want to make sure it's not a carer or visitor? Or perhaps you're worried what your partner might be up to? Maybe you have a feeling the nanny might not be the Mary Poppins he/she appears to be? Or does someone in your office keep stealing your stapler and you feel like a right Dwight Schrute? Meet our sly alarm clock camera from Lawmate.
Covert WiFi Alarm Clock Camera
Tiny, high-quality IP camera inside an ordinary-looking alarm clock connects directly to a WiFi network, letting you monitor from a PC, phone or tablet. The only thing you need to plug the camera into is power
Functional Digital Clock
Works just like a normal digital clock. You can tell the time, and tell what's going on. Nobody will suspect it's clocking them!
Watermarked Time-Stamped Evidential Grade Video
Should you need hard proof, say in case of theft, you can rest assured that this feature will be very helpful for you in a court case, as watermarked, time-stamped video will be accepted legally
Night Vision
This camera boasts infrared night vision range, providing clear images both day and night
Low Light Recording
Records clear colour footage right down to 0.03 lux, ideal for unlit areas when the evening sets in
Continuous and Motion Detection Mode
You can set the clock to record continuously, or use the smart Motion Detection feature, so the camera will only record whenever it's triggered by detected movement, saving you lots of playback time
Up to 32GB Storage
A 16GB MicroSD card is provided, but the device can hold up to 32GB MicroSD cards, so you can record for longer without having to replace cards soon
Recording Time: 1000 minutes in total on 32GB
The camera can store a total of around 500 minutes on a 16G SD Card. On a 32GB SD card, a total of approximately 16 hours high-quality recording can be taken over several weeks or months when to the motion detection option is switched on (camera only records when it's triggered by motion, saving lots of storage space due to the recording sleep mode in between)
Full HD 1080p Recording Resolution
The camera records video and can snap photos in 2MP quality, so you get the sharpest of detail, very handy in case you need evidence
Live View Option
Because the camera connects via WiFi, you can stream footage live from anywhere in the world
WiFi Network Visible/Hide Switch
Want to be even sneakier? You can switch the SSID visibility off, so others won't be able to see that your little spy clock is connected to the local network
Exclusive App for Mobile Device Use
You can get free software to use on your phone or tablet, so you can control the camera and live-view whenever and wherever you like
What's in the box?
1x Alarm Clock Spy Camera
1x DVR
1x USB connection cable
2 x AAA batteries (clock backup batteries for clock only)
1x 16GB MicroSD card
This covert spy device records through a full HD, 1080p high-definition DVR with both WiFi & IP connectivity. The WiFi connection gives you full user control via your smartphone or tablet, and the IP connection will allow you to view, record, stream and download content from anywhere in the world.
The clever clock camera also supports infrared night vision, so it doesn't really matter whether the lights are on or off.
What's more, it's also equipped with a low lux sensor, so you can still get clear colour images when evening sets in or if space is a bit shady in general.
If you need hard evidence, say in a case of theft, you can rest assured this serious, quality spy device will help you legally. It offers watermarked, time-stamped evidential grade video which can be accepted in a court case.
As this is a mains-powered system you need never worry about recharging batteries. The only batteries needed are for the digital clock bit because guess what: the clock itself is fully functional! That way, you can tell the time and tell what's going on. They'll never know they're being, ahem, clocked.
And clock this: if you order now, you get FREE UK delivery! Be quick, as this item is selling fast – tick-tock.
Video Resolution
1920x1080/ 1280x720 / 848x480
Resolution
1080p / 720p / 480p
MIN Illumination
0.03 Lux at F2.0
Storage Capacity
MicroSD card slot supports up to 32GB
Time Stamp
YYYYMMDD_HHMMSS
Recording Mode
Motion Detection / Continuous/ IR Mode
Indications
LED (Green/Red/Blue/Orange/Yellow)
Recording Time
500 min @ 1080p (in total recording time on a 16G SD Card)